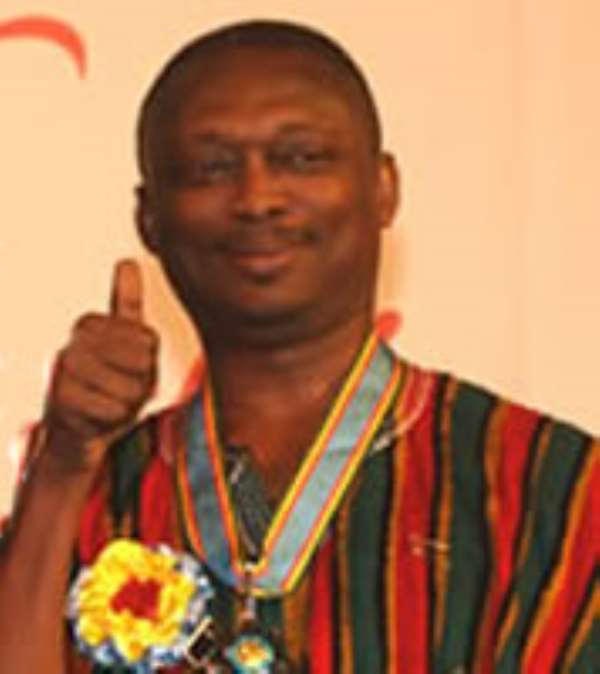 Editor-in-Chief of the New Crusading Guide Newspaper, Kweku Baako Jnr.
Editor-in-Chief of the New Crusading Guide Newspaper, Kweku Baako Jnr. has demanded full disclosure from the Parliamentary Service Board in the case of the unbridled saga of soft furnishings that has rocked the law making body in the country.
Ex-speaker, Ebenezer Sakyi-Hughes has been accused of looting state property after he took away soft furnishing at his official residence as part of the retirement benefits.
His action, for months has provoked huge public outcry and media reviews most of which have not only attacked his person and reputation but attributed criminality to it.
On Joy FM's news analysis programmes News File on Saturday, Mr. Baako said "there is a streak of inconsistencies, double standards and hypocrisy underlying this whole controversy."
"And I'm not satisfied with the disclosure that has come from the angle of PSD."
According to the ace journalist, certain personalities were beneficiaries of soft furnishings and finds it difficult why a single individual would be singled out for vilification.
So far, one person, a former clerk of parliament, Mr. Takyi has been mentioned by the majority leader, Alban Babgin as haven benefited in the past from similar arrangements.
The former Majority Leader, Abraham Osei Aidoo in an interview also admitted publicly of keeping his soft furnishings even after he lost his seat.
'If there is no policy, under what dispensation did these people go home with their soft furnishings?"
"Have they been asked to return their soft furnishings?" he quizzed.
According to Baako, he has evidence to show several other leaders in parliament benefited under similar dispensation and some even bought their official bungalows, cars in 2001 as part of their retirement benefits.
He demanded full disclosure from the PSD, failing which he will make those names available to the public.
"I believe that if the nation really thinks this whole idea of public officers exiting from officers with certain benefits like soft furnishings and other attachments are not good enough it can be reviewed, he said.
But the deputy Information Minister, Samuel Okudzeto Ablakwa who was one panellist on the programme had a completely different assertion.
He said "politicians must respect the sensibilities of the people. If we claim we represent the people and hold the mandate in their trust then we must always be sensitive to their sensibilities and their concerns"
"We live on the taxes of the people and if they frown or are outraged at the things we do, we must be forthright and apologise."
Comparing the Sakyi Hughes controversy to that of the UK parliament the Deputy Minister, questioned the conscience conduct morality.
He hinted punitive action will be taken against the ex-speaker.
"The Government will not take all this lying down. This cannot be swept under the carpet."
Story by Nathan Gadugah/Myjoyonline