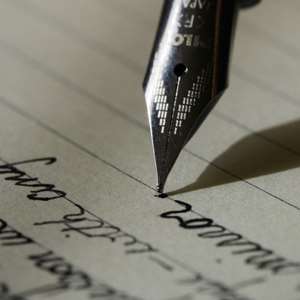 At a time when it seems the mass exit of nurses in Ghana to seek better opportunities elsewhere is being clogged, many nurses pursuing further education at the universities are threatening to leave the profession.
"After my degree, I am not going back, it's a forgone deal," says one of the nurses, "I have no intention to remain there because I will not be promoted," he says with disenchantment.
For fear of victimisation, these nurses who are enrolled in the Distance Education Programmes of the public universities of the country would like to remain anonymous.
"When you go back, you have no future," remarks one of the nurses.
The Distance education Programme instituted by some of the public universities offer people who cannot be physically present at the universities the opportunity to also acquire degrees. Nurses, just as many other people, are taking advantage of the programme to pursue further education.
Many of these nurses are however offering courses such as Psychology, Sociology, Economics, Geography, Business Management and Human Resource which are not related to nursing.
"We are not born to become marking time nurses," says a Principal Nursing officer who says it is alright for nurses to venture into other areas.
But some other officials disagree with the nurses going to read other programmes and wanting to be promoted.
"If you are a nurse, you need to read nursing because the system employs you as a nurse," says Mr. Pascal Atsitsogbui the Administrator at the Ghana Registered Nurses Association.
According to Mr. Morlo E. Annor, any additional qualification or certificate must be registered with the Nurses and Midwives Council. Mr. Annor is the Head of Industrial Relations at the Ghana Health Service (GHS).
"If the certificate cannot be registered with the Nurses and Midwives Council, then you cannot be promoted," he explains, "If you do psychology, I don't need you."
Mr. Annor says he is aware of the eminent exodus of nurses into other areas but very little can be done about it.
"They will have to move away and seek employment else where," he says, "If you are a nurse and you go and do Human Resource, where am putting you?" Mr. Annor asks.
He however explains that where there are vacancies, such persons could be considered but if those who pursue other courses still want to be nurses, they should not expect to be promoted based on their new qualifications.
Though the Ministry of Health's Human Resource Policies and Strategies projects a five percent steady increase in the number of nurses from 2006 to 2011, the number of nurses in the country still remains woefully inadequate.
"There is vacancy for more nurses as most of them will be retiring very soon," said Mr. Emmanuel Ogum a nurse at the Pantang Psychiatry Hospital.
The short supply of nurses was confirmed by Mr. Annor who acknowledges that though some success has been chalked in the retention of nurses, Ghana still needs some more nurses.
"I always advise them to consider reading Nursing but they wouldn't listen," he says.
Nurses who wish to pursue the BSc. (Nursing) programme will have to enrol full time since the course is not available through distance learning. Some of the nurses also regard going to read a four-year degree in nursing after having pursued a three-year diploma as pointless.
"That is absurd; what is the essence of studying eight years to practise as a nurse," asks one of the nurses who is pursuing a degree in Sociology, Economics, Psychology and Geography.
Though nurses can have study leaves to read courses related to nursing after three years of service, many of them are not interested in pursuing this option.
"Nurses who have served for very long periods would not want you to become their superiors so they frustrate you even after your degree in Nursing," alleges one of the nurses.
Though many nurses are pursuing other education which may lead them out of the profession, they claim they are not doing so because they have lost interest in Nursing.
"Nursing is a calling, but there are other needs we need to attend to," says one nurse pursuing a Bachelor of Arts in Psychology, History, Sociology, and Linguistics.
Mr. Annor says the health sector is on of the well-paid sectors in the public service though it may not be compared to workers in the public sector. But the nurses claim their pursuit of other degree programmes is a result of their relatively poor conditions of service.
"You take 3.3 million for five years, can you imagine it?" ," one nurse pursuing a Bachelors of Art in Economics, History, Psychology, and Management asks with outrage, "We all pay the same bills," she fumes.
The salary of a staff nurse (the first level after a Diploma in Nursing), is between 300 and 330 Ghana Cedis.
"This is how well we are paid," remarks one of the nurses, "If you continue to dance around because you are a nurse, what have you got to show forth?" he whines.
The nurses also decry working for many years before they can "live comfortably", saying it is motivating them to pursue higher education.
"If you need 30 years to earn 10 million and 15million, while someone with a first degree earns between 5 and 10 million immediately after school, what will you do," argues one staff nurse who is also enrolled in a distance education programme.
Though Mr. Annor says one of the measures put in place to motivate nurses is to give them car loans, the nurses say it is a preserve of the senior nurses.
The nurses warn that Ghana may encounter an acute shortage in nursing staff if care is not taken to reintegrate and promote those who pursue further education.
"If we go to school and they don't accept us, we'll be forced to leave," says one of the nurses.
By Sylvester Senyo Ofori-Parku
ource: Public Agenda