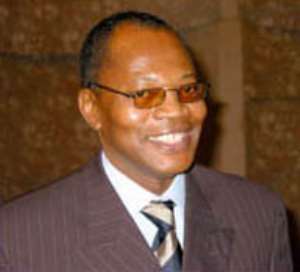 The Council of Ministers and Governors of Central Banks of the West African Monetary Zone (WAMZ) have recommended that the start of the single currency, Eco and monetary union scheduled for December this year should be shifted to January 2015.
This follows the realisation that the earlier date is not feasible.
The latest recommendation was made at the end of the 24th meeting of the Convergence Council of Ministers and Governors of West Africa in Abuja, Nigeria. Also present were the West Africa Bankers Association, West Africa Institute for Financial and Economic Management, West Africa Monetary Agency, West Africa Economic Monetary Union and Bank Central Des Etats de l'Afrique de I'Ouest.
It came out at the end of the meeting that the member states had failed to achieve adequate and necessary degree of macro economic convergence and structural and institutional benchmarks under the Banjul Action Plan (BAP).
Dr Nelson Olalekan Magbegbeola, Principal Programme officer of ECOWAS Multilateral Surveillance, told selected editors from ECOWAS that the single currency will improve trade and facilitate economic activities in the sub-region.
He explained that there was the need to harmonise the economies and achieve the 10 conveyance criteria for the take off.
These include a single digit inflation, budget deficit with a GDP of not more than four per tent (excluding grants), Central Bank financing should not be more that 10 per cent of what the country earned as tax revenue and the reserves of the member countries should not be less than six moths of export cover.
The meeting directed the West Africa Monetary Institute (WAMI) to design a comprehensive strategy for the sensitisation and consideration by the council.
It asked WAMI to also collaborate with the ECOWAS Commission in the implementation of the BAP, especially the trade related aspects.
The meeting urged member states to continue to pursue appropriate monetary and fiscal policies and a rigorous implementation of the structural and institutional benchmarks under the BAP in order to achieve a convergence and durable monetary union.
The meeting also asked West African states to fast-track the creation of the WAMZ/ECOWAS Common Economic Space through the implementation of the economic and financial integration components.
With regard to the global economic recession, it urged member states to protect their economies from the ongoing financial crisis.
"Recent worldwide economic shocks have affected the member states," Dr Magbagbeola stated.
He disagreed with claims that "the entire programme was a waste of resources and time, arguing that it will be more beneficial to the member counties to adopt a single currency so that their citizens would not need to change into other currencies each time that they travelled to other parts of the sub-region.