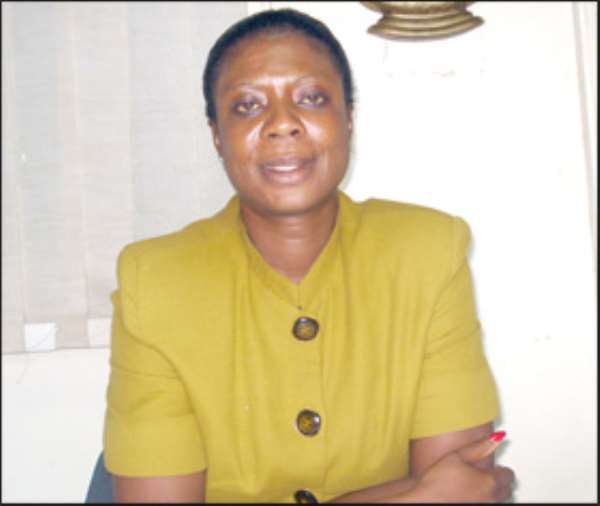 ­
Mrs Quartey-Papafio REROY CABLE Limited has added its voice to the fight against illicit trade which is posing a lot of challenges to manufacturing firms.
Recently, Charles Cofie, Managing Director of Unilever Ghana and President of the Ghana Employers Association had said the canker which has been in existence over the last years and threatens the existence of local manufacturing firms is affecting five levels of the economy which are the consumer, employment, government, companies and the country's image.  
The worrying effect led to the formation of the Ghana Coalition Against Counterfeiting which includes the Ministries of Trade and Finance, the Ghana Standards Board, the security agencies, and judiciary to battle this illicit canker.
Products, which in one way or the other are considered illegal, have found their way onto the Ghanaian markets and are being highly patronized by some consumers.
Mrs. Kate Quartey-Papafio, Chief Excutive Officer of Reroy Cable and Conductor told CITY & BUSINESS GUIDE that there was the need for all and sundry to fight this unfair competition which was affecting the local industry.
She also called on government to support industry by providing incentives. "Locally, we need to create jobs and train more skilled labour. We need incentives from government such as tax rebate so as to train more young graduates."
She bemoaned the high interest rates being charged by banks, adding that there was the need for government to impress upon banks to reduce their lending rates.  
"We need to develop new technologies and products for the market but first and foremost we need government assistance and that can be done when cost of credit is low."
Meanwhile, Reroy is looking at developing new products as well as coming out with some programmes to educate people especially building and electrical contractors to use locally manufacture electrical cables.
Mrs. Quartey-Papafio urged Ghanaians to patronize local electrical cables or materials since it is cheaper and good as well.
Reroy Cables Limited started operating in the Heavy Industrial Area, Tema in the 90's. The company produces predominantly for the international (export) market and has significant domestic market presence as well.
Recently, the company completed the construction of a new manufacturing plant, making it the largest electrical cables manufacturing plant in Ghana when it attained full capacity utilization in March 2007.
By Charles Nixon Yeboah