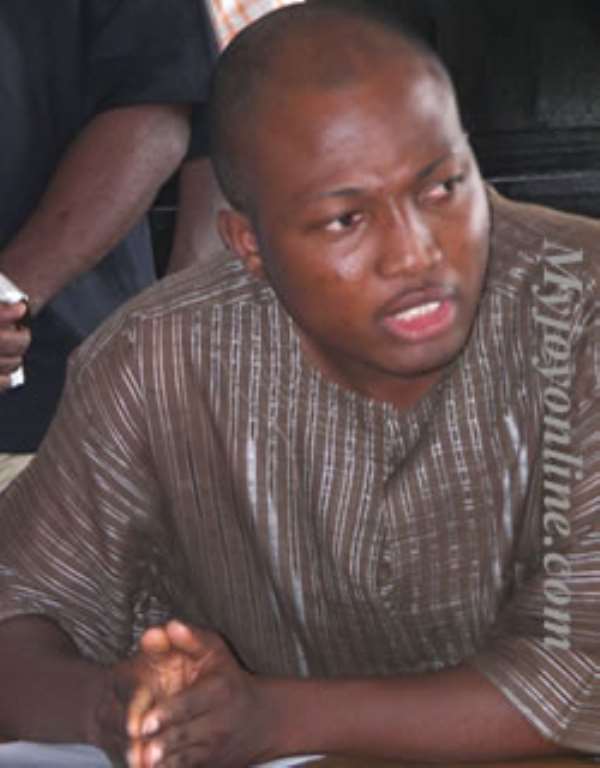 Deputy Information Minister, Samuel Okudzeto Ablakwa has called the bluff of Ursula Owusu over claims that she remains a Board Member of the Narcotics Control Board.
Speaking on Metro TV's news paper review programme, Good Morning Ghana, Mr. Ablakwa could not fathom why Ms Owusu would claim to be a member of the board and still criticise government for not putting concrete policies to fight the drug menace.
Ursula Owusu in an interview with Joy FM on Wednesday said categorically she remains a Board member of NACOB in spite of President Mills directive early February dissolving all boards of state institutions.
She argued her appointment to the board was on a three year contractual agreement which begun in 2007 and will end in 2010.
With no formal letter to terminate her appointment, Ms Owusu said she remains a member of the board and has dared government to abrogate her contract.
But the Deputy Information Minister said she is only ranting.
"We will see who will convene the meeting and who will invite her to be part of it," Ablakwa exclaimed.
He observed appointments into Boards of state institutions have always been the preserve of governments and wondered why Ms Owusu did not complain when the appointments of previous board members were terminated in order to have her and other members of the current board sworn in.
The President, John Evans Atta Mills on Wednesday named appointees into many boards of state institutions.
Conspicuously missing in the list was the new board members for NACOB. It is not too clear whether government was trying to resolve all contractual obligations before announcing the new members.
If the comments by the Deputy Information Minister are anything to go by, lovers of politics in Ghana will have to brace themselves for a showdown between the government and lawyer Ursula Owusu.
Story by Nathan Gadugah/Myjoyonline