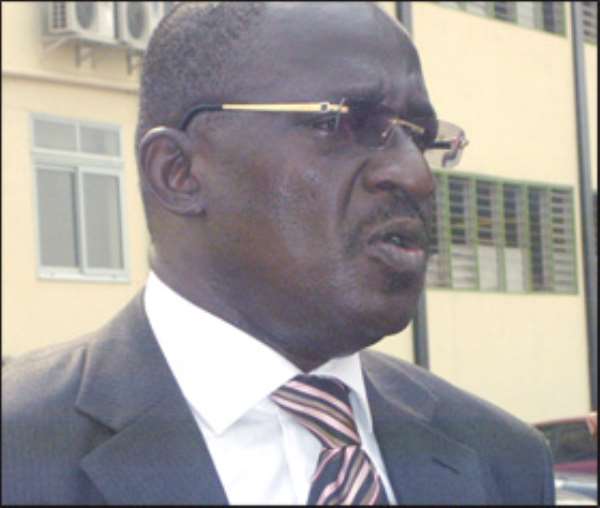 Jude Adu-Amankwah Management of the Electricity Company of Ghana (ECG) is to undertake a number of projects to combat the phenomenon of unplanned outages in its system.
At Accra East, the company plans to create a new feeder from the Legon substation to link at Trinity College. This, according to ECG, is to create flexibility and redundancies in the power supply arrangements to customers around East Legon, Nmai Djorn, Mpeasem and surrounding areas.
The company also plans to undertake similar projects in other parts of Accra East to enable its customers at GIMPA, Teshie, Burma Camp, Spintex Road and Kisseman Junction among others to enjoy uninterrupted power supply.
The projects to be undertaken at Accra West on the other hand include upgrading of week and multi-jointed cables from industrial area substation to D121 feeder to improve supply reliability to customers around North Kaneshie and industrial area. 
The Dansoman substation would also be upgraded to improve supply reliability to customers around Bubuashie, Dansoman, Gbegbese, Glepe and its surrounding areas.
The utility company also intends to among other things, create two new feeders from Nsawam to create flexibility and redundancies in power supply arrangements to customers at Adeiso and Dorkorchiwa.
A document available to CITY&BUSINESS GUIDE estimated the cost for Accra East and West projects at GH¢492,383.63 and GH¢399,305.29 respectively.
The document said ECG hopes to put smiles on the faces of its customers at Tema Region by embarking on a number of projects that is expected to cost the company GH¢606,260.72.
ECG customers at Ashanti West and East are also going to enjoy good power supply.
According to the document, the utility company will among other things, create additional feeder, replace weak and undersized paper insulated cables and interconnect Ejisu and Effiduase feeders to improve power supply reliability in the area.
"The estimated cost for Ashanti East and West projects is GH¢1,152,707 and GH¢529,553.94 respectively," it stated.
In the Western Region, the document disclosed that a GH¢916,865.88 project would be undertaken by the company. 
The projects, it noted, include upgrading of conductors on Agona-Kadadwen 33Kv HT line, re-insulation of CO8 feeder and replacement of strain insulators on circuit 4 to prevent breakdown.
Projects to be undertaken in the Volta Region include replacement of HV woodpole on the Amedzofe 33Kv feeder with steel pylons to prevent the incidence of damage of wood poles by bush fires. 
The company will also undertakes massive projects at Kpando, Hohoe, Golokwati, Worawora, Jasikan, Apesokubi, Tapa and Dodo Amanfrom and Tsito at an estimated cost of GH¢1,392, 657.27.
ECG is also expected to embark on similar projects in the Central and Eastern regions of Ghana at an estimated cost of GH¢483,966.13 and GH¢362, 287.84 respectively.
By Felix Dela Klutse