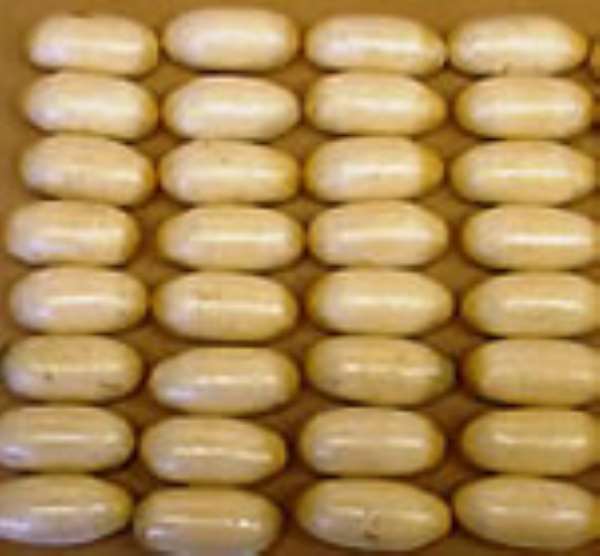 A security expert says the posture adopted by the National Democratic Congress on assumption of office has reduced the drugs trade in the country.
According to Dr. Kwasi Annin, statements by leading members of government have sent strong message against the drugs trade in the country, culminating in its decline.
"It is not only regime change but the posture adopted vis-à-vis the government's tolerance to allow its territories to be used for drug trafficking is more important," Dr Annin told Citi News on Tuesday.
He said the leading members of government made "extremely strong and categorical statements which symbolised and sent strong signals to the international community that we are willing and prepared to reverse issues of drugs in the last couple of years."
He was commenting on the seeming reduction of drug related offences in the country on assumption of office by the NDC government.
Head of the Narcotics Control Board, Robert Ayalingo, had early on said government was on course to winning the drugs trade, citing an appreciable decline in drug related offences over the past few months.
According to Ayalingo, 20 drug traffickers were last year arrested in UK aboard the same flight, but only 9 drug related offences had been reported in the first quarter of this year.

In supporting the claims of drug reduction in the country, Dr. Annin chided the erstwhile NPP government for showing little commitment in the fight against drug trafficking in the country.
He cited the entrenched positions taken by parliamentarians on both sides of the house during the infamous arrest of Eric Amoateng, NPP MP for Nkoranza North for drug trafficking, saying "factually and symbolically the two regimes have different reactions to the fight against drugs."
He however appealed to the Mills administration to back their strong statements with investments to fight the canker.
He cautioned, the drug dealers might take a rational decision to suspend activities for a while in order to assess the true commitment of government in fighting the canker, stressing they could return "in a more nuanced and sophisticated manner."
Story by Nathan Gadugah/Myjoyonline