Military Authorities investigate alleged attack on Kumasi residents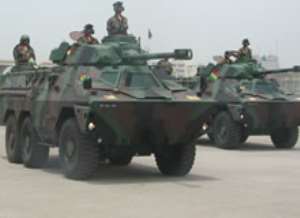 Military authorities in Kumasi say they are investigating alleged brutalities on residents of Asuyeboa, a suburb of Kumasi, by unidentified soldiers.
Several people received various degrees of injury when uniformed personnel allegedly stormed the suburb and assaulted everyone on sight in the afternoon of yesterday.
Command officials at both the Northern Command of the Ghana Armed Forces and the Fourth Infantry Battalion have denied knowledge of the incident.
Public Relations Officer at the Northern Command headquarters, Major Aggrey Quarshie expressed regret at the incident and promised that the perpetrators will be brought to book.