Prosecute corrupt past government officials – Odododiodioo NDC Chairman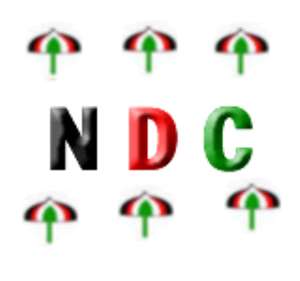 Prosecute corrupt past government officials – Odododiodioo NDC Chairman
Accra, May 15, GNA - The Chairman of the Odododiodioo Constituency of the National Democratic Congress (NDC), Mr. Daniel Okai has expressed his support for the call to prosecute corrupt past government officials alleged to have "Looted" state property.
Speaking to the Ghana News Agency in Accra on Friday, he stated that the statement by the General Secretary of the NDC, Mr. Johnson Asiedu Nketia, calling on the President, Professor John Atta Mills, to order the immediate arrest and prosecution of the former Speaker of Parliament, Mr. Ebenezer Begyina Sekyi-Hughes, was in the right direction.
In the statement on behalf of the NDC, Mr. Asiedu-Nketia called on the President to ensure the prosecution of Mr. Hughes for "Looting state property from his official residence upon leaving office".
It explained that the call was based on the party's anti-corruption agenda in its manifesto which stated that "An NDC government will not make any excuse for corrupt ministers, officials and office holders generally. We shall promptly investigate allegations of corruption and allow the law to tits course".
Mr. Okai endorsed the stand of the party that it strongly disagreed with the suggestion that the former Speaker should be allowed to go free after returning some of the items and paying for others since this would amount to setting a bad precedence in the NDC's anti-corruption crusade.
He stated that the former Speaker should be prosecuted since the law was no respecter of persons and there should not be one set of laws for high office holders and another for the ordinary man.
Mr. Okai appealed to the National Security apparatus to investigate all cases of malfeasance and bring the culprits to book.
Officials of the previous administration found to have tampered with the chassis number and other marks on their official duty post vehicles and other items with view of taking them should not be sparred, he stated.
He said the principles of accountability and probity should be upheld to ensure that a national standard of ethics was maintained and nurtured to become the norm for the future generation.
The NDC should make it clear that the party would not condone corruption, which must be made "A high risk venture for political and public office holders," Mr. Okai stated.
GNA