CEO of COCOBOD visits ADN factory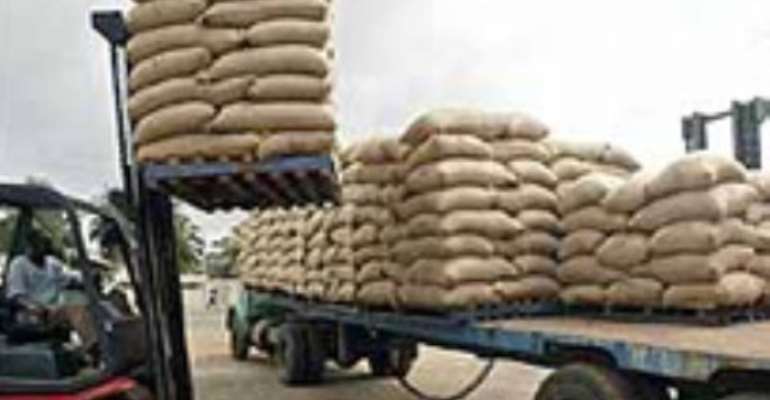 Accra, May 15, GNA - The Chief Executive of Ghana Cocoa Board (COCOBOD), Mr Tony Fofie has paid a day's working visit to the construction site of ADM Cocoa Ghana Limited factory at Kumasi.
The visit to the 16,000 square metre facility, whose construction started last year and is expected to be completed next month, was at the invitation of ADM Cocoa Ghana Limited, according to a statement released in Accra on Friday by Cocobod.
The General Manager of ADM Cocoa Ghana Limited, Mr. Pieter Frieling, said the company had employed 90 permanent workers and many more as casual labourers for the construction works.
He appealed to the Chief Executive of COCOBOD to ensure that enough light crop cocoa beans was available for the company since its raw material for operation would be made up of 80 per cent light crop cocoa beans.
Mr Frieling conducted the COCOBOD chief and his entourage
round the 30,000 tonnes capacity warehouse already stocked with 5,500 bags of cocoa beans in readiness for the commencement of production in June.
A processing factory equipped with state of the art machinery was undergoing a test run at the time of the visit.
Mr Fofie commended ADM Cocoa Ghana Limited for locating its
factory outside the port cities of Tema and Takoradi.
He urged the management of ADM Cocoa Ghana Limited to take up corporate social responsibility in its operational area seriously to ensure harmonious relations with the community.
The Chief Executive further indicated that even with the tightening availability of light crop beans, arrangements would be made to supply the facility and others enough beans to keep their operations on course.
GNA