Tullow Oil reacts to Statesman Story: …plans afar to lift spending in Ghana, Uganda to £750m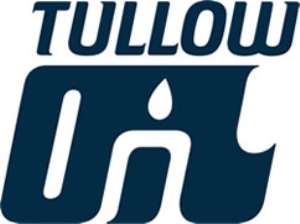 Tullow Oil
The management of Tullow Ghana Limited has denied that it was disposing of its stake in the Jubilee Fields in reaction to an article published in the May 13, 2009 edition of The Statesman captioned "Tullow Oil Snubs Ghana".
In a strong-worded letter filed by the company and signed by Tony Djokoto, Senior Legal Counsel for Tullow Ghana Limited, the company expressed their disappointment at the publication calling it "an obvious misinformation to the general public".
Tullow indicated that their stake in the Jubilee Field was not for sale and considers itself as a long term investor in the field.
"Tullow's stake in the Jubilee Field is not for sale. Tullow considers itself a long term investor in the Jubilee Field," he stated.
Continuing the letter stated: "While we thank you for your continued interest in our jubilee Field project, we believe that you owe a duty to your esteemed readers to provide them with honest and truthful information. It is for this reason that we trust that you will have no difficulty in retracting your misleading article and publishing this letter with the same prominence provided to your original article."
Tullow insisted that they have a cordial and constructive relationship with the Government of Ghana and wondered why the paper would wish to cast a slur on that relationship by 'this false and reckless publication'.
Editors Comment: Whiles The Statesman wishes to apologise to Tullow Oil Ghana and retract the said article accordingly, we wish to state that our story was informed by an article posted on the website of The Sunday Times - www.timesonline.co.uk on May 10, 2009 captioned Business digest: 10-day race for Gatwick under the sub-heading "Ghana oil stake auction".
The article stated that: "A stake in Tullow oil's Jubilee oilfield in Ghana has been put up for auction.
Our efforts to get the management of Tullow Ghana to respond not only proved futile, but officials at its office were not ready to grant our reporter an interview. We are grateful that the records have been set straight.
Meanwhile, the same website yesterday posted an article under the banner headline "Oil demand still declining, says Opec" reporting thus: "Separately, Tullow, the Africa-focused oil explorer, announced plans this week to increase spending by 25 per cent on its projects in Uganda and Ghana.
Tullow is planning to lift its spending in both countries from £600 million to £750 million. Tullow said that its Jubilee development in Ghana was on track for first oil in the second half of next year".