Minority Leader disputes claims by Daily Graphic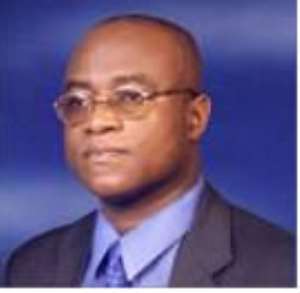 The Minority Leader, Osei Kyei-Mensah-Bonsu, has described as preposterous, media reports that an ad-hoc Committee he chaired to investigate allegations that the former Speaker of Parliament, Rt. Hon. Begyina Sakyi Hughes, took away household appliances from his official bungalow had recommended that the ex-Speaker returns the items worth GHc1.6 million to the state.
Speaking in an interview with Ekourba Gyasi on Adom Dwaso Nsem on Thursday, the Minority leader said the story was a figment of somebody's imagination since the Committee was yet to finish its work and therefore wondered how a report which had not yet been finalized got to the media.
Hon Kyei-Mensah-Bonsu said the recommendations of the Committee would be forwarded to the Parliamentary Services Board in three weeks.
According to him the items alleged to have been taken by the former Speaker is less than a quarter of the figures being quoted in the media. When pressed further to disclose what really the ad-hoc committee's recommendation were, he declined to comment because to him, it was not prudent when the work of the committee was not yet over.
He said the media report was a diversionary tactics adopted by some elements in government to denigrate the former speaker because during the deliberations of the committee it came out that some other senior parliamentary officials whose names he did not want to mention had also taken away their household items.
The State-owned Daily Graphic on its front page of Thursday reported that the Sakyi Hughes was to return to the state items worth GHc1.6 million which he took away from the Speaker's bungalow upon his retirement from office last year.
According to the story the former speaker is also to pay GHc1 million for as cost of some of the items and keep the rest, which were valued at GHC36,800.
Story by Kojo Addo Adom FM