NDC rejects separating parliamentary, presidential ballots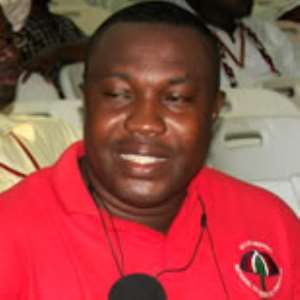 The ruling National Democratic Congress government has ruled out suggestions that presidential and parliamentary elections in the country be held a year apart.
A political scientist at the University of Ghana, Prof Kwame Ninsin, has suggested the election of the president and parliamentarians be done at different times citing various reasons.
But reacting to the suggestion, national organiser of the NDC and Eastern Regional Minister Samuel Ofosu-Ampofo said such a move is premature.
He said under the current hybrid system of governance which mandates the president to select more than half of his ministers from Parliament, governance will be stalled if a president is elected and may have to wait until a year for a new parliament to be able to select ministers.
Mr Ofosu-Ampofo stressed that Ghana's democracy is still fledging and that the convention of holding parliamentary and presidential elections en bloc must be grown and perfected.
"Our democracy is still a perfect one and we should not temper with some of the fundamental principles that we've started and we have experimented and are proving to be very successful.
"I think that we need to continue with this system but we need to sharpen the rough edges and then the system will be alright" he stressed.
Meanwhile General Secretary of the main opposition New Patriotic Party (NPP), Nana Ohene Ntow has reiterated a suggestion by the party for the Electoral Commission set up an IPAC Security Task Force to complement the work of regular state security officials at polling stations.
Nana Ntow argued that the wanton violence that punctuated the last election makes it imperative for such a force to be established to arrest any violence that might erupt at polling stations during elections.
"It is clear to everybody that there are serious inadequacies in security and that if we do not find some creative, practical ways of addressing those shortfalls we could land ourselves where do don't want to go," the NPP guru suggested.
The IPAC (Inter-Party Advisory Committee) meeting which ended on May 12, reviewed the 2008 elections with the view to ensuring the integrity of future elections so that their results are acceptable to all participating parties.
It was themed Safeguarding the Integrity of the Ballot."
Story by Fiifi Koomson/Myjoyonline