Six alleged police robbers identified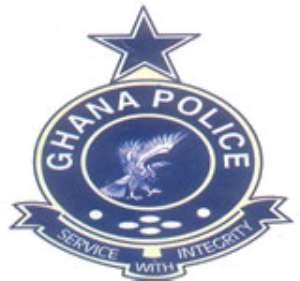 The businessman who was allegedly robbed by six policemen and their accomplices at a hotel in Accra some time ago yesterday identified all the policemen as having played various roles in the robbery.
Mr Kwaku Duah told the circuit court where the six policemen and six civilians are facing trial for allegedly robbing him that the accused persons had threatened to publish that he (Mr Duah) dealt in cocaine if he failed to pay $30,000 to seal their mouths.
He specifically identified, DSP Patrick Kwapong of the Rapid Deployment Unit (RDU) and Chief Inspector Thomas Adu as the ones who threatened him to confess to dealing in cocaine.
The witness, who was led by a Chief State Attorney, Ms Cynthia Lamptey, to give his evidence-in-chief said that Sergeant John Agyapong, Corporal Lawrence Dennis Quansah, Lance Corporal Karimu Muntari and Constable Benjamin Blejumah were among those who had played various roles in the robbery, resulting in his sustaining severe injuries, as well as losing $53,000, 800 Euros and other valuable items.
Mr Duah particularly identified Adu as the person who severely assaulted him, handcuffed him and in the process took away his (Mr Duah's) $25,000 on February 2, 2009.
He also alleged that DSP Kwapong authorised Corporal Quansah to take his (Mr Duah's) picture for publication in the media that he (Mr Duah) dealt in cocaine if he (Mr Duah) failed to pay $30,000, adding that Adu had threatened to further assault him (Mr Duah) if he (Mr Duah) did not admit dealing in drugs.
The policemen and Hans Amanor, a civilian friend of Mr Duah's, Kwasi Tawiah, Peter Kwame Gyasi, alias Kwame Tawiah, and Bismark Ampofo have been charged with conspiracy and robbery and they have pleaded not guilty to the charges.
Constable Ken Duodu Acheampong, Jeffrey Kwame Attah, alias Kay, and three others whose names have not been provided are currently on the run.
They were alleged to have robbed Mr Duah, who lives in Europe, at a hotel in Accra and taken away $53,000, €1,000 and GH¢2,000. They were also alleged to have robbed the victim of a black bag containing two compact disc walkman players, a set of keys, a digital camera and a Standard Chartered Bank cheque book, all valued at $4,000.
Mr Duah, who has since finished with his evidence-in-chief, told the court that DSP Kwapong authorised Quansah to record him (Mr Duah) that he (Mr Duah) dealt in drugs, adding that he was forced to oblige to avoid further assault, since he had already suffered in the hands of the accused persons.
He informed the court that Agyapong drove the Mercedes Benz saloon car which took him, after he had been assaulted and robbed, a soldier, Adu and another policeman to the Tesano Police Depot to meet DSP Kwapong.