Lorry accidents kill 10 in Upper West Region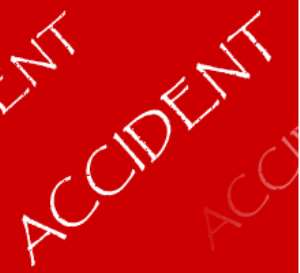 Wa, May 10, GNA – Ten people have been reported killed in lorry accidents in the Upper West Region within the first quarter of the year.
Ten vehicles were involved in the accidents within the period, recording six fatal cases and 14 passenger injuries.
Mr. Suleiman Abdul Kareem, Upper West Regional Manager of the National Road Safety Commission made this known at the launch of National Road Safety Commission's Commercial Vehicle Log Book in Wa.
He attributed the accidents to bad nature of roads in the region, explaining that while trunk roads in other parts of the country were asphalted, that of the region were either gravelled or tarred.
Mr. Kareem said that had led to weak linings thereby creating potholes on the roads shortly after construction.
"A case in point is the Wa-Kumasi main road where the Northern Region portion of the road network have been punctured with potholes, which served as death traps to lorries plying there," Mr. Kareem explained.
He also blamed some of the accidents on human errors and lack of maintenance of Lorries among transport owners as well as the non-compliance and inadequate enforcement of laws governing road usage.
Mr. Augustine Gyening, an Assistant Commissioner of Police (ACP) at the Regional Police Headquarters in Wa, announced that very soon all commercial vehicles would be fixed with speed limit checks, which would limit them to a speed of 100 kilometres per hour on the highway.
He said drivers would be required to introduce themselves to passengers before take-off.
ACP Gyening called for cooperation among road users and the law enforcement agencies to help reduce the rate of accidents in the region.
GNA