Winneba Credit Union Members receive GH¢102,238.90 loan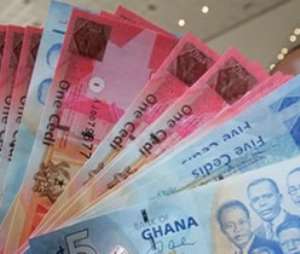 Winneba (C/R), May 9, GNA-The Winneba-based ILO-Edwumapa Co-operative Credit Union granted loans totalling 102,238.90 Ghana Cedis to 431 members of the Union, during the 2007/2008 operational period.
Beneficiaries include, farmers, fishermen, fishmongers, transport operators, artisans, hairdressers, beauticians, tailors and dressmakers, portly and livestock producers, small-scale entrepreneurs, petty traders, and student-members pursuing tertiary education.
Madam Grace-Love Osae, Chairperson of the Union announced this at the maiden annual general meeting organized by the leaders of the Union at Winneba to appraise the performance of the organization.
She said that the assets of the union increased from 21,691.13 Ghana Cedis in 2007, to 118,388.50 Ghana Cedis at the end of the 2008 financial year, while savings mobilized in 2008 yielded 98,114.87 Ghana Cedis as against the 15,935.56 Ghana Cedis the union chalked in 2007.
Mad. Osae said that the 4,542.00 Ghana Cedis shares contributed by members in 2006-2007 operational period, also rose to 12,930.00 Ghana Cedis at the end of 2008 financial year.
She said that the Union has 4,016.03 Ghana Cedis reserve to its credit, adding that a total of 646.53 Ghana Cedis has been set aside for disbursement to members as dividends to encourage them to increase their shareholdings.
Mad. Osae disclosed that revenue the union accrued from interest on loans yielded 11,029.25 Ghana Cedis, while investments made during the period under review stood at 11,500.39 Ghana Cedis.
The Union recorded a net surplus of 3,667.26 Ghana Cedis in 2008, and hoped it would increase the tally come next year. The Union has more than 1,000 members.
Mad. Osae attributed the appreciable achievements of the Union within the two years of its operation to a high sense of commitment, hard work, dedication and devotion to work that had been the hallmark of workers of the Union.
She assured the national and regional executives of CUA , Municipal and District Chief executives of Effutu and Awutu/Senya, respectively, and the entire members of the ILO-Edwumapa Co-operative Credit Union of better services in the years ahead to make the Union one of the best in the country.
As its social responsibility, the Union donated GH¢100.00 to the management of Radio Peace, a local FM transmission station in Winneba, to register its appreciation for the good work the FM station was doing in the area.
GNA