Delayed NYEP salary blamed on ADB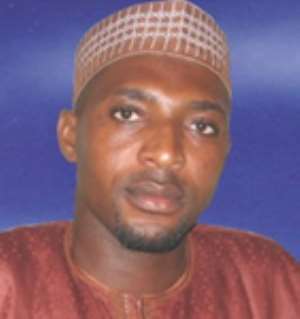 Minister of Youth and Sports, Alhaji Muntaka Mohammed Mubarak
The Minister of Youth and Sports, Alhaji Muntaka Mohammed Mubarak, has blamed the Agricultural Development Bank (ADB) for the delay in paying personnel of the National Youth Employment Programme (NYEP).
He said money had already been channeled through the ADB to clear the backlog in March and April, after ADB had refused to implement an earlier agreement for payment.
"The moment ADB got this money, then ADB, I mean, went on their oars; because it was a gentleman agreement, they just said that no, they still think the outstanding is so huge and they cannot pay.
"In fact it was so shocking for us in government because we felt that was our gentleman agreement waiting the approval of the bank."
Alhaji Mubarak expressed "surprised" that the personnel of NYEP were yet to be paid even though ADB had written to his outfit that payment was on course.
"Monday, first thing first, I will have to personally move to ADB to find out what is happening."
The Minister told Joy News on Saturday that it is becoming "difficult" for the government to deal with ADB and warned of possible abrogation of contract between the two.
Meanwhile members of NYEP have called on government to intervene otherwise they may be forced to lay down their tools.
The problem of inadequate funding for the programme started under the previous administration and its smooth running is still being impeded under the current government.
The greater Accra branch of the NYEP is planning to protest to draw attention to their grievances and to also petition President Mills on his arrival from the U.K trip.
Story by Isaac Essel/Myjoyonline