Nana Akomea:Has packed out of his official residence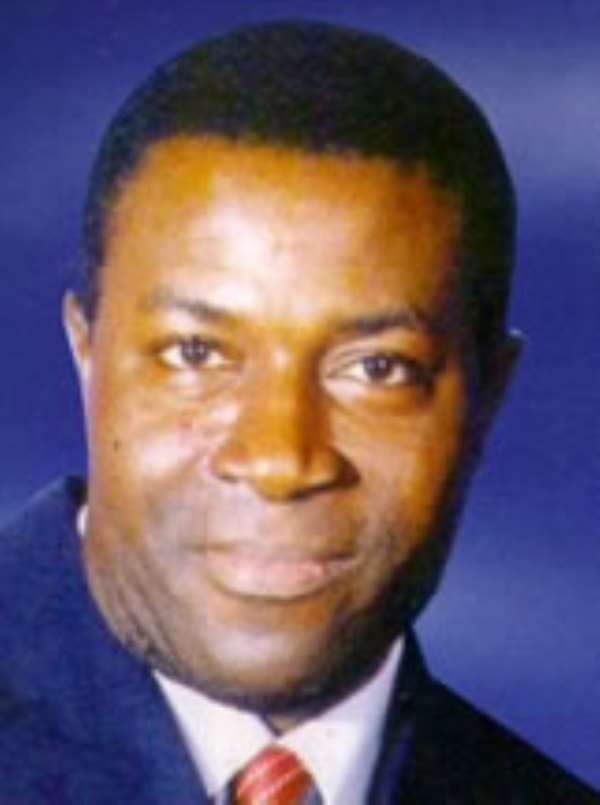 Nana Akomea, former Employment Minister
Myjoyonline can confirm that Nana Akomea, former Employment Minister has packed out of his official residence, contrary to claims by Deputy Works and Housing Minister.
Dr. Hannah Bisew on Wednesday, named the Ex-minister as one of 18 ex-government appointees who were still staying in their official residence.
She contended the occupation has become a worrying situation for government since a lot of the current ministers have no place of residence to work.
Following the claims, checks by this reporter indicate that Nana Akomea moved out from his residence on April 3rd, 2009, four clear days away from the April 7 deadline.
If anything, the Ministry of Works and Housing and its subordinate agencies i.e. the Public Works Department have rather failed to take inventory in the house, a situation which has forced the ex-Employment Minister to still hold on to the keys to his residence.
The ex-minister visibly angered by the claims by the Deputy Works and Housing Minister took this reporter round the Ridge residence located just behind the office of the Council of State.
The situation at the residence did not support claims by Dr. Hannah Bisew.
Weeds had taken over, and the place was dusty. Furnishings within the house were still intact.
A caretaker, Kofi, employed by Nana Akomea to stay and watch over the house until inventory had been taken told this reporter he has been waiting for a month now for the inventory to be taken so he could hand over the keys to officials of the Ministry.
Nana Akomea showed this reporter a text message he forwarded to the Works and Housing Minister, Albert Abongo, informing him of the delay in taking inventory in the house.
He was shocked that in spite of all the difficulties, the Deputy Minister will accuse of still occupying the residence.
Determined to end this whole furore, the ex-minister took this reporter together with the caretaker to the Ministry of Works and Housing to hand over the keys to the Chief Director, Mr. Akufo. However, he declined taking the Key and requested that inventory be taken before the key is handed over.
One Mr. Djani stationed at the prestige office at the Public Works Department who was tasked with taking inventory and collecting the key assured the ex Minister he would be at the residence later in the afternoon to take over the keys.
The inventory has since been taken and the keys handed over.
Story by Nathan Gadugah/Myjoyonline