Cement prices racing, Merckle's suicide, Rawlings and poor prude HannahTetteh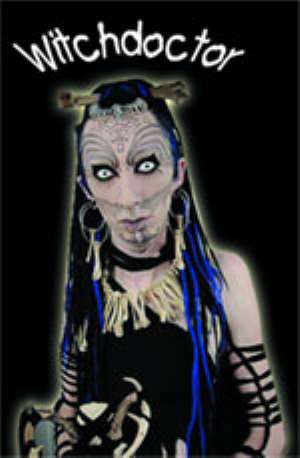 Now, the Trade Minister has an even tougher time dealing with spiraling inflation, as the price of one of the determinants of inflationary indices has gotten out of hand – Cement. It is actually the brief of Kufuor's niece, Mrs. Grace Bediako, the Government Statistician, but who can fix the price of this commodity which seems to have escaped the stable with the speed of a gazelle.
First the board of Ghacem, which has been wangled beyond the reach of ordinary mortals, seems not to have a handle on what to do about the galloping price of the product, which is de rigueur in the booming housing market in Ghana.
As with political influence, Mr. Rawlings may have taken a long term interest in Ghana Cement works, when it was under the Scandinavians as Scancem. And as recently as last year, a great controversy erupted over Ghacem, which ensnared a few more people into the riddle of the Ghana Cement Works. Now politics has every thing to do with prices, especially when one is a dominant force as Ghacem, thanks to the National Democratic Congress (NDC), became a dominant player on the market, cartel-like which brooked no opposition. Even the clinker, which necessarily needs hundreds of kilowatts of power to produce, forced Ghacem into a comity of industrialists concerns to buy into the independent power producers (IPP) equation.
But the news from Heidelberg Zement is not pleasant at all, and should account for the need for Ghana to post sufficient profit to stave off a possible takeover from aggressive competitors in Euope, Mexico, or North America. Is Ghana under pressure to deliver? Yes, I think so. And the German Managing Director may have orders to deliver, and the board may have powers to checkmate him, especially. But would they? Can they?
Shares in Heidelberg Cement suffered a sudden -12% fall last month, following the apparent suicide on Monday of Dr. Adolf Merckle, its controlling shareholder and member of the Supervisory Board. Shares rallied later in the day to finish at €30.90, down just over -7% from their opening price.
From Heidelberg a wry statement said, "It is with great shock that we have learned about the death of Dr. Adolf Merckle. As a shareholder and member of the Supervisory Board he had very close ties with our company for many decades. Dr Merckle actively accompanied and marked the dynamic development of Heidelberg Cement, from a medium sized southern German cement company, to one on of the world's largest building materials producers.
My sources at Merckle's hometown Ulm in southern Germany have it that Merckle threw himself under a train after leaving work on Monday night. He reportedly left a suicide note to his family.
Dr. Merckle's suicide is thought to be linked to huge losses accumulated by his investment company, VEM Vermögensverwaltung, speculating that Volkswagen's share price would fall last year. This was before an announcement by Porsche that it had built up enough options in the company to gain control. This caused VW's share price to spike, leaving short-sellers exposed to huge losses.
At the time of his suicide, Dr. Merckle was reported to be negotiating with banks to refinance debts. This had led to speculation that he would have to sell a stake in Heidelberg Cement. Dr. Merckle controlled almost 80% of the shares in the company through VEM (25.46%) and another company, Spohn Cement (53.6%).
Can anybody understand why Ghacem, which posts little figures to the bottom line of this monolith, can roll back the losses of the family shares in VEM? Can Ms. Hannah Tetteh do something about the cement price, now that she knows what is really sucking us domestically - From GH¢6.3 to GH¢10.40 a bag is quite an atrocious rise, and we are just being quiet. Wait till we raise our hackles. It would not be long! …It would not belong!
NIGERIA: DO OR DIE
'Politics is a do or die affair,' according to a founder of the ruling People's Democratic Party and former head of state Olusegun Obasanjo. Some of his party militants have been taking the adage literally in the rerun of the Ekiti State governorship election on 25 April. After the overturning by the courts, of the PDP's wins in Ondo and Edo States, national attention focused on Ekiti. The rerun, ordered by the Appeal Court on 17 February in 65 wards of Ekiti State, annulled the claimed victory of the PDP candidate, Olusegun Oni, in April 2007. The appellant and rival candidate, Kayode Fayemi, from the Action Congress (AC), prepared well for the rerun: a former civic activist, he brought in 800 election monitors from across Nigeria, many with cameras and sound recorders.