Arthur Kennedy backs NPP NEC on aspirant numbers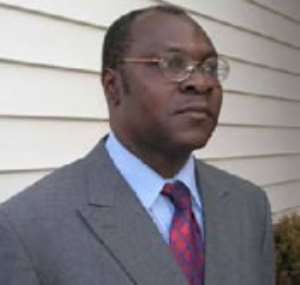 Akbhal Kameni, an NPP activist and Dr Arthur Kennedy speak to Joy FM
A former flag-bearer aspirant of the opposition New Patriotic Party (NPP) Dr Arthur Kennedy says calls for limiting the number of presidential aspirants during future primaries are not out of place.
He however believes such a move must not be done to create the impression that the party leadership has support for a particular political party.
The National Executive Committee of the NPP has recommended that a maximum of five candidates vie for the position of flag-bearer.
Whilst the proposal is yet to be considered by the party's congress slated for December 2009, an activist of the NPP Akbhal Kameni is campaigning for the executives to reject the proposal.
He claims any attempt to limit the number of aspirants could breed disunity in the party.
"It will give the party more problems than they had envisaged because people will be disqualified unjustifiably and it may result in legal suits," he stressed.
He said it will be unfair for a member to be disqualified when they have been able to satisfy the requirements of the constitutions of both the party and the nation.
Suggestions for maintaining a small number of aspirants at the party's primaries come amid concerns that the huge number of aspirants that it presented during the last congress could have affected its fortunes in the last elections.
Experts believe grassroots support for the party was badly split.
Eighteen persons including a former Attorney-General and Minister of Justice, Nana Akufo-Addo, contested the elections which eventually ended up with the acclamation of Nana Akufo-Addo who polled the most votes.
With the party's leadership already holding up the idea of a slim number of aspirants, expectations are high that congress will either endorse it fully or make little changes.
Story by Fiifi Koomson/Myjoyonline