New Juaben Municipal Assembly confirms Alex Asamoah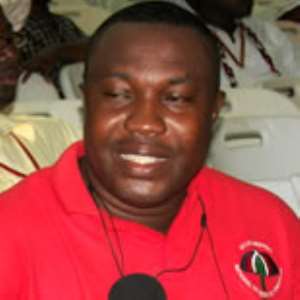 The New Juaben Municipal Assembly on Tuesday confirmed the President's nominee, Mr Alex Asamoah, an accountant, as the new Municipal Chief Executive (MCE).
Mr Asamoah is the 19th Presidential nominee to be confirmed out of the 21 names for confirmation as MCE or District Chief Executives (DCE) in the Eastern Region by President John Evans Atta Mills.
All the 66 members out of the 72 members of the Municipal Assembly present at an Emergency General Meeting of the assembly voted for Mr Asamoah.
In a victory speech, Mr Asamoah promised to work hard to help develop and transformed the area into a Metropolitan Assembly.
He promised to use his experience to cut down on expenditure, mobilize resources and give recognition to hard work, ensures equity and fairness to all.
The Eastern Regional Minister, Mr Samuel Ofosu-Ampofo, called for unity of purpose to exist among the MCE, the Presiding Member and the Member of Parliament (MPs) for development to be attained.
He expressed appreciation to the MPs in the region, especially those from the New Patriotic Party (NPP) for their support in the confirmation of the DCEs and MCEs in the area.
The two districts yet to confirm their nominees are the Kwahu North District and Birim Central Municipal Assembly.
Earlier in the day, the New Juaben Municipal Assembly elected Mr King Sefa Boateng as the new Presiding Member (PM) of the Assembly.
Mr Sefa-Boateng came in as a compromise candidate after the Assembly had voted four times without success to elect a PM, which was contested by Ms Stella Adu-Obeng and Mr George Boakye Yiadom.
After the forth voting, the assembly urged the two contestants to step down and called for fresh nominations and four names came up. However three of them withdrew their nominations and urged their supporters to support Mr Sefa-Boateng.
Mr Sefa-Boateng polled 61 votes, had two rejected ballot while three voted against him.