Mobutu's Millions Remain In Swiss Accounts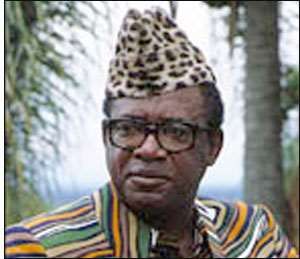 Mobutu Sese Seko Accounts held by Swiss institutions containing the assets of the deceased dictator of Zaire, Mobutu Sese Seko, will remain frozen until the end of October.
Federal ministers decided on Thursday to extend the deadline for releasing the funds, worth SFr.7.7 million ($6.68 million). The old deadline would have expired today.
The funds have been frozen since 1997 and Swiss authorities have repeatedly denied Mobutu's hiers access to the money. But they have said they would hand the accounts over to authorities in what is now the Democratic Republic of the Congo.
That changed on April 21 when the Swiss Prosecutor's Office declared Mobutu's heirs should indeed receive the money since the statute of limitations had run out in the case.
Mark Pieth, a Basel University criminologist, filed a "citizen's appeal" with the Federal Criminal Court shortly afterward to keep the assets frozen.
Extending the deadline will give federal authorities time to review the appeal.