Consider my experience and not relationship with president -Cadman Atta Mills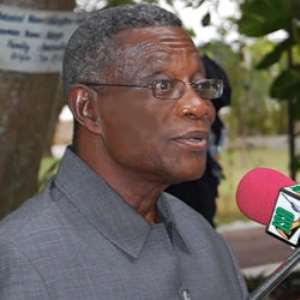 Dr. Cadman Atta Mills, brother of President John Evans Atta Mills has dismissed claims of nepotism over his appointment into a ten member Economic Advisory Council (ECA).
Dr. Cadman said his competence in the sector takes precedence over all other considerations in his appointment.
President Mills Tuesday named his brother as part of a ten man ECA to advise him on key economic policies geared towards cushioning the country against the effects of the global economic crunch.
But the choice of his brother has generated controversy with critics accusing the president of staffing his government with his family members and cronies.
This is not the first time such an accusation has been made. The erstwhile Kufuor administration was criticized by the NDC, then in opposition, over some ministerial appointments with Dr. Addo Kufuor's appointment generating the most controversy.
Dr. Kufuor is the biological brother of the then president.
Mr. Kufuor again came under a heavy dose of criticisms after his son, Chief Kufuor, put together a consortium of banks to purchase a hotel which was christened complex.
Chief Kufuor was accused of exploiting his father's position as president to raise some $3.5 million to purchase the hotel.
With such precedent, critics say President Atta Mills' appointment of his brother smacks of hypocrisy and double standards.
But Cadman Atta Mills would have none of that. He told Citi News on Thursday, he brings to the ECA years of experience in macro economic issues, having worked at the World Bank for many years.
He managed macro economic programmes for 13 countries in Africa notably, Nigeria, Congo, Equatorial Guinea, Rwanda and Chad.
Having succeeded in these countries most of them being war-torn, he fancied his appointment as an opportunity to bring his knowledge and expertise to bear on his country.
"I bring lots of practical experience of how to relaunch a country which is in crisis," he said.
Story by Nathan Gadugah/Myjoyonline