Vice President Mahama leaves for Libya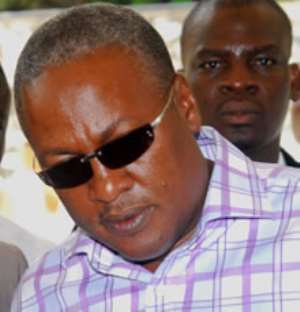 Accra, April 28, GNA – Vice President John Dramani Mahama left Accra on Tuesday for Tripoli, Libya, for a three-day official visit.
Government officials at the airport said the visit formed part of Ghana's desire to have cordial relations with her neighbours.
They said issues to be discussed with Libyan officials would include oil exploration.
Vice President Mahama will be back on Thursday.
GNA