No plans to revoke Vodafone deal - Haruna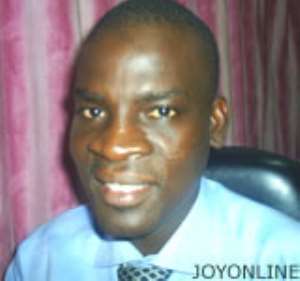 Communications Minister Haruna Iddrisu has promised government does not intend to revoke the deal in which 70% of its share in Ghana Telecom was offloaded to UK-based Vodafone Plc.
Speaking to Joy News' Kojo Oppong-Nkrumah Mr. Iddrisu said government will not provide disincentive to foreign investments in the country.
"This review is being done with good faith, without malice, without prejudice and it is not for me as Minister of Communications to review the decision of the sovereign Parliament," he stressed.
He mentioned "an inter-ministerial committee [will] examine the issues and provisions and make recommendations to government."
According to the minister, government will after studying the report decide whether or not to request Parliament to review some of the provisions of the committee.
Although he insists it will be wrong to "prejudge the work of the committee," Mr Iddrisu said government only seeks to make good its promise of ensuring there were no underhand dealings in the transaction.
The minister restated the issues the committee will find answers to, which include the actual cost "in monetary terms" that the state obtained from the deal.
Government also seeks to satisfy itself with some alleged huge liabilities that were not declared during the signing of the contract.
Meanwhile a commercial in Accra is due to hear a writ challenging the sale of Ghana Telecom to Vodafone, Tuesday.
The case was filed by six people including a former director-general of the Ghana Health Service, Prof. Agyeman Badu Akosa and the publicity secretary of the Convention People's Party, Kwesi Dede.
The six filed the writ following the controversy that greeted government's intention to offload 70% of its interest in Ghana Telecom to UK-based Vodafone and the subsequent ratification of the deal.
Joy News sources say the Attorney-General, one of the defendants in the case, is opposed to the writ.
The court hearing follows government's announcement that a committee is to be set up to investigate the terms of the contract.
A former Deputy Communications Minister, Fred Opare Ansah has warned government must tread cautiously.
Story by Fiifi Koomson/Myjoyonline