Nigeria deports Mills' 'business guests'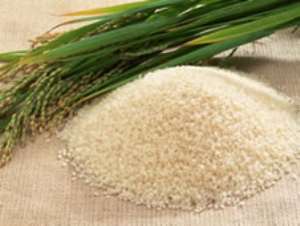 When the Chief Executive of the Stallion Group Mr. SuhiI Vaswani in his smartly dressed suit announced to the people of Ghana at the seat of government (Castle Osu) that he was going to team up with Golden rice to undertake rice farming with technological inputs, the business community leaped with joy and happiness that at long last we have found a panacea to our agricultural woes.
The 19th March edition of the Daily Graphic said that "President Mills expressed delight at the joint venture since according to him agriculture was one of the top priorities of his government".
However, the Republic of Nigeria seems to have a very different view of the business magnate and his whole Stallion Group. The Economic Crime Commission (ECC) of Nigeria has accused them of fraud describing them as foreign investors serving as leaches on their economy. The Vaswanis have with immediate effect been deported from Nigeria. They were accused of not only evading taxes but also falsifying documents and generally corrupting the people of Nigeria.
According to the ECC's the Vaswanis obtained Customs approval and a waiver for a vessel loaded with rice before it even docked in their shores.
Chairman of the commission, Mrs. Farida Waziri, at a joint press briefing with the Nigeria Immigration Service (NIS) in Abuja, said the Vaswani Brothers, Sunil, Harish and Mahesh whose deportation order was earlier revoked in anticipation that they have changed their characters for the better were finally deported because there were no remarkable changes in them as they continued to engage in fraudulent business transactions capable of plunging the economy into problems. She said the ECC's recommendation for the final deportation of the Brothers was approved by the president.
PRESIDENTIAL SPOKESPERSON'S COMMENT
Mahama Ayariga, President Atta Mills Spokesperson, told the New Crusading Guide in an interview that the information on their deportation has just been brought to his notice by newspaper.
He submitted that the fact that the business magnate had issues with Nigeria did not mean that the country had also bared him from doing business in Ghana, adding that the most significant thing to do in this issue was to allow the country's security agencies to do a proper check on that person. He said it was prudent to be more vigilant when such issues come up, once there is a red flag on the credibility of the would-be business man.
Asked whether the man had gone far with his negotiation with government, Ayariga said that all sorts of people come to Ghana with their plans and that the meeting with the President was just ceremonial and the expression, of will did not mean there were concrete plans. If the real work begins, he said more questions on the credibility of the businessman would come up. Ayariga pointed out that some of these issues come up as a wake up call for the National Security apparatus to be more vigilant.