Legal Aid Board accuses Bar Council over injustices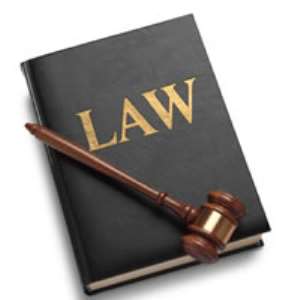 The Legal Aid Board has accused the Ghana Bar Council of thwarting its efforts at providing free legal aid to needy clients.
According to Alhaji Yahya Seini, Director of the Board, the Council has failed to provide lawyers who will litigate on its behalf, a situation he stressed has increased the growing cases of injustice in the country.
"As (a) bar, it has never given us a list of lawyers from Accra, from Northern and Upper East to the board. I have written to them a number of times am yet to get a formal response from them."
In an interview with Joy News, Alhaji Seini called on government to commit more resources to the board, saying, "justice for the poor is very important."
He urged the government to employ more lawyers for the board to lessen their over reliance on the Ghana Bar Council.
However the acting President of the Ghana Bar Council, Mr. Kwame Tetteh, has rather blamed the board's woes on inefficiency.
He told Joy News the council is ever ready to assist in providing lawyers but the administrators of the board have not been proactive.
Story by Nathan Gadugah/Myjoyonline.com