NDC youth on rampage; seizes toilets, takes over lorry station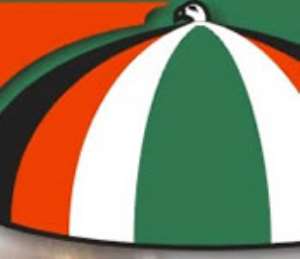 A group of disgruntled NDC youth at Ashaiman have taken over the main Ghana Private Roads Transport Union station in the area.
Their action is in protest over what they claim to be government's apathy in finding appropriate jobs for them despite the many promises made to them whilst in opposition.
The 'task force' with over 300 membership, had earlier taken over public toilets in the area. This was soon after the Atta Mills-led National Democratic Congress won the presidential elections.
They have served notice of similar seizures and takeovers as the only way to survive and to draw attention of the leaders of the NDC to honour the promises made to them.
In an interview with Citi News, the spokesperson of the task force, Abdella Abubakar said they were exploited by leaders of the NDC with an assurance of job security once the party won power.
"Not until they secure the jobs that they promised us we are not going to leave the station," he threatened
He conceded that many of the members have little education but were promised recruitment as guards for the harbour as well as the security services in the country.
After 100 days none of the members have been employed even though he alleged the harbour has employed many guards.
He described the situation as a show of ingratitude by some leaders of the NDC.
"Even after the election none of the executives or even the people from above who use to take us to Mantse Agbonaa, Takoradi, Cape Coast, and other places have come to sit us down to tell us the plan they have for us.
"We are not going to give them the chance, not until they recognise us the way they did when they were in opposition. Because the way they abandon us if we give them the least chance then its going to be next four years, and for politicians the way we follow them we now know the tricks they play; they use you and damp you. We are not going to give them chance," he said.
Story by Nathan Gadugah/Myjoyonline