Death threats for police over destroyed marijuana farms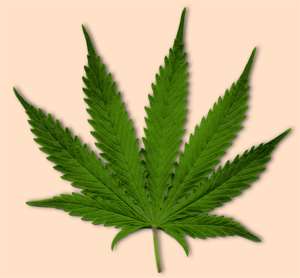 The police in Hohoe in the Volta Region are living in fear following death threats after they destroyed an 85-acre farm of Indian hemp.
Owners of the farm, obviously unhappy about the destruction of their crops, issued death threats to the police.
Speaking to Joy News' Sammy Darko, the Hohoe District Police Commander, ACP Adjei Acheampong said some arrests have been made.
"They want to deal with us physically, not me alone, all the policemen who are taking part in the operation," he said.
Marijuana, he said, is cultivated on a large scale in many parts of the Volta Region.
Confirming the statement, Joy FM's Volta Regional Correspondent, Agbeko Ben Kofie said the cultivation of Indian Hemp was a lucrative business in the region.
Dealing with the crime, according to him, is difficult if not impossible. That is because the farms are mostly inaccessible to security personnel.
Many of the farms are located along the Volta Lake and to be able to access them and destroy the crops, security men have to cross the lake – a risk they might not consider worthwhile.
Even though officials of the Customs Excise and Preventive Service are doing their best, they are simply overwhelmed by the sheer magnitude of the problem.
Ben Kofie indicated the marijuana ('wee') farmers have systems that processes the leaves and package them into neat pellets or parcels which are stashed in vehicle compartments for transportation.
It therefore becomes a Herculean task for CEPS officials to detect and confiscate the contraband goods.
When they manage to evade CEPS officials, the leaves are sent to Accra.
According to Ben Kofie the actual owners of the large tracts of 'wee' farms in the region live in Accra and engage young boys, some as young as 9, to work on the farms.
The boys, in many cases do not even know their employers, but have no qualms as they make good money from their toil.
Story Malik Abass Daabu/Myjoyonline