Accept Presidents nominees for Chief Executives – Tackie-Komme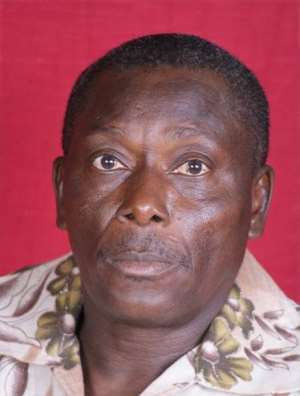 Hon. Tackie Komme
Mr. Jonathan Nii Tackie Komme, MP for Odododiodioo, has appealed to members of the National Democratic Congress (NDC) to accept the President's nominees for Metropolitan, Municipal and District Chief Executives.
Speaking to the Ghana News Agency (GNA) in Accra on Saturday, he stated that members of the party should unite now more than ever before behind the leadership of President John Evans Atta Mills to ensure that the government honoured campaign promises contained in the party's manifesto.
He noted that the nomination of the Chief Executives had generated controversy in some areas with the people rejecting the President's nominees for one reason or the other and said this did not augur well for the development and sustenance of the NDC.
The MP called on members of the party to desist from opposing the President's nominees since their stand could divide the front of the party now that they should unite more than ever to ensure the success of the government.
Mr. Tackie Komme pointed out that, they should accept the President's nominees saying; "President Atta Mills is a meticulous person and anything that he dose was in the best interest of the people".
The MP, who was an elected member of the Accra Metropolitan Assembly (AMA) before his election to Parliament in 2005 appealed to the Assembly Members to confirm Mr. Alfred Vanderpuije, who had been nominated
by the President for the position when presented to
them for consideration.
Mr. Tackie Komme reminded them of the non-partisan concept underlining the country's local government administration and asked the members to adopt a nationalistic approach to the issue.
He stated that Accra needed a substantive Mayor to lead in initiating and implementing policies and programmes to tackle the many problems and challenges confronting the nation's capital.
The MP noted that solutions to the daunting problems of sanitation and environmental health and the congestion of the Central Business District of Accra could not wait but had to be confronted immediately to befit the status of the city as the capital of the nation.
Mr. Tackie Komme stressed the need to beautify Accra and improve its environmental sanitation to attract investors and tourists.
He commended the President for nominating Mr. Vanderpuije for the position and appealed to the other contestants for the post to support his bid to become the Mayor of the capital.
GNA