Local rice producers appeal for support.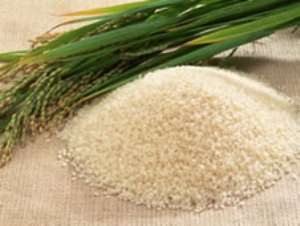 Nana Akorligah Kwofie, Chairman of Rice Growers Association in the Sekondi/Takoradi Metropolis has hinted that, most
of the rice on the market are locally produced rice
that have been re-bagged for sale.
He said due to the lack of equipment for the packaging of local rice, many middlemen acquired
and re-bagged them into imported sacks for sale to
the unsuspecting public.
Mr. Kwofie said this at a press conference on challenges faced by the association in Takoradi
on Friday.
He stated that the country had not been able to attain self-sufficiency in rice production due to numerous constraints that the rice growers are facing
in the country.
He cited some of the challenges as subsidy removal on inputs resulting in low input usage and the consequent low yield and low technology adoption.
He also mentioned over-reliance on rain fed agriculture resulting in low productivity and poor quality rice produced due to the method of drying by farmers as well as poor milling process.
Mr Kwofie indicated that these problems exist due
to the non-compliance with directives on institutional pool purchase of local rice.
He added that, the liberation of trade and inadequate subsidies to rice farmers which is resulting
in the dumping of cheap and highly subsidized rice on the domestic market is crippling the association and its member's operations.
Mr Kwofie recommended that, producers should be supported to produce and promote quality rice in adequate quantities to enhance the businesses of rice growers and help reduce poverty in the country.
GNA