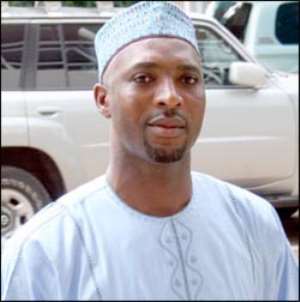 Muntaka is keen on changes Alhaji Abdul Karim Grunsah has stoked the fires in the raging battle between the Ghana Football Association (GFA) board and the Minister of Sport.
The owner of King Faisal FC says minister Mohammed Muntaka Mubarak must ensure that the current GFA board members vacate post by the end of the year.
 
The Kwasi Nyantakyi-led board's term original term expires by the end of this year but was extended for two years by congress.
 
The GFA board argued that it wants the peace of mind to prepare for the 2010 World Cup but Grunsah says the new sports minister must act to ensure they stay for their original term of office.
 
"From day one, I opposed the extension of the term of office for the current GFA board and I have not changed my mind," Grunsah said.
 
"I was so convinced that it was the wrong move and that led to the confusion between my then CEO Oduro Nyarko who was supporting the move.
 
"With the new minister interested in setting records straight I think it is the right for him to ensure that they serve their appropriate term of office."
 
Grunsah's concern is among the recent allegations levelled against the current GFA board.