MTN pledges commitment to GJA Awards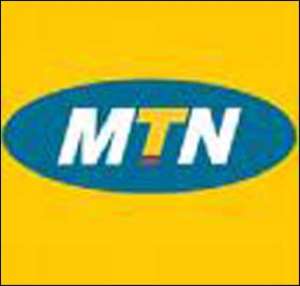 Leading mobile phone operator MTN has pledged commitment to sponsoring the 14th GJA Awards scheduled for Saturday, August 15, 2009.
The event will climax activities marking the 60th anniversary of the Ghana Journalists Association (GJA) which falls on that day.
A statement signed by Mr Bright Blewu, General Secretary, said at a meeting with the GJA national executives last Monday, representatives of MTN led by Ms Mawuena Dumor, Corporate Services Director, responded favourably to a proposal by the association to add on-line journalism, reporting on the telecommunication industry, the disabled and the best local language programme in Akan, Ewe Ga, Dagbani, Hausa, and Nzema to the awards.
Ms Dumor said MTN was delighted to be contributing to the development of the Ghanaian media through sponsorship of the annual awards which sought to promote excellence in the media.
The statement said Best Talk show-Television and Best Talk Show-Radio awards are to be replaced by Best Morning Show-Television and that for Radio.
It said the proposal to MTN was aside a joint request to the GJA by Ghana Water Company (GWCL) and Aqua Vitens Rands Limited (AVRL) to sponsor an award for Best Reporter on Water and Sanitation and a proposal by the Media Foundation for West Africa (MFWA) to sponsor an award for Best Rural Radio Station.
The GJA said the Best Radio Station award was being instituted under the "Media Standards Improvement Project" to be launched soon.
The two-year project being funded by the Danish International Development Agency (DANIDA) is a MFWA-GJA collaboration.
The statement said GJA's proposal to MTN and other requests to expand the category of awards would bring to 33 the total number of awards in the competitive category.
It said MTN, which had been the main sponsor of the last three GJA awards, had also agreed to sponsor a clinic on the competition on a date to be announced soon.
This would address concerns of various awards committees in the past on entries submitted for the competition.
"By the judgement of various awards committees including that of the 13th Awards held in 2008, shoddy entries including poor packaging and labelling on the part of many contestants, led to their disqualification."
The Committee for the 13th Awards in its final report said among other things that only 10 out of the 23 competitive awards last year deserved to be won while there was no entry at all for one category – Television Feature.
The Committee suggested to the GJA to properly inform media houses of what was expected of journalists who were interested in submitting entries for the competition.
Other recommendations by the Committee were that the GJA came out with clear guidelines on the journalist of the year and what constituted a publication in the light of the difficulties with internet and wire stories that had not been published in any of the conventional media.
GNA