Selection of DCE's was manipulated - Builsa North MP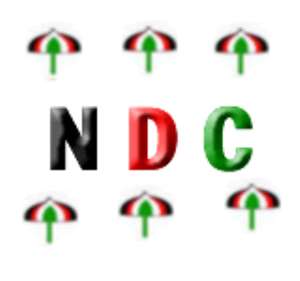 The NDC Member of Parliament for Builsa North believes some personalities at the Presidency manipulated the selection of the various district, municipal and metropolitan chief executives.
According to Mr. Timothy Awontirim broad consultations were not done with the party stakeholders.
He tells CitiNews his constituents are angry at the nomination of one Mr. Norbert Awuley as the DCE for Builsa North and have threatened to go on a demonstration.
Hon. Awontirim said the NDC promised him and the party supporters in the area that they will be consulted during the selection process only for him to hear on air who had been chosen as the DCE.
"We believe that there are some people at the presidency who have done this thing without consultation with them. Even with the President, I wouldn't be surprised if the President is truly not abreast with the issues. For now, I believe that there are some people who are in the corridors of power there who were not with the party or who were just some party people that we didn't know about", he said.
According to him, "Now that we fought on the field as soldiers and won" these people have "come to hijack the power at the castle there."
Using the NPP as an example, he reminded these people that elections were just "around the corner and it is the same thing that brought the NPP down."
He called on the President to ensure that the right thing is done by consulting those involved in the issue and who know best as to who is better equipped for the position.
There have been pockets of opposition across the country to President Mill's nominations for DCE's and MCE's.
Hon. Awontirim is cautioning the NDC not to take the concerns of the supporters lightly.
"When you look at Upper East Region, the Western zone, it was only my constituency that was able to win a sit for NDC. We are the only sitting NDC place that have not got any appointment yet, all the other areas that lost have been compensated so it means that there is glory in losing", he said.
This, according to him, is convincing his people to vote against the party in future.

Source: citifmonline