MTN resisting mobile number portability moves by NCA, Gov't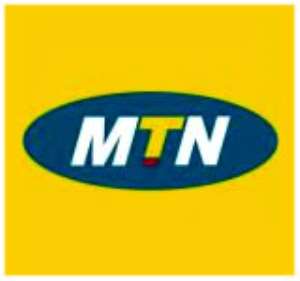 Change your network and keep your number

But MTN resisting mobile number portability moves by NCA, Gov't

In April 2008, Ghana's telecoms regulator, the National Communications Authority announced plans to offer number portability on both landline and mobile networks.
The new Communications Minister, Harruna Iddrisu, MP, has also expressed a desire to allow Ghana's 12 million mobile phone users the freedom to change their mobile network provider without having to change their existing number.
Yet, investigations undertaken by The Statesman indicate that the initiative is receiving intense resistance from the nation's number service provider, MTN. Our checks point to a multi-million dollar high-powered lobbying machinery being unleashed by the South African company to stop the Ministry and NCA from going ahead.
Mobile number portability is the ability to take your existing mobile number to a new service with a new provider. Currently, customers who are not happy with their existing service provider are reluctant to switch users because their contacts are familiar with their existing numbers.
This has forced several Ghanaians to own more than one mobile phone - "a very expensive and unnecessary cost burden," according to Asare "Gabby" Otchere-Darko, whose organisation, the Danquah Institute, believes the current system "limits individual choice and free and fair competition."
If you are not satisfied with your existing provider, you don't have to stay just to keep your number. If you are in business, keeping your number when changing phone companies means you will avoid missing calls, reprinting stationery and having any signage redone.
For individuals it means avoiding the inconvenience of having to notify friends and associates that you've changed your number.
You can switch providers if you have a contract phone (post-paid) but you will still have to pay out your existing contract, or the debt owed, just as you would if you simply cancelled your service.
It would affect all networks, including Kasapa, which uses CDMA, while all the others are on GSM. However those who switch to or from Kasapa may have to acquire a new handset.
The Danquah Institute, which supports free market and competition, is advocating for the introduction of mobile number portability (MNP) in Ghana.
"MPN is simply the removal of a barrier to choosing the provider or service that suits you. It is all about freedom of choice. There is no reason why Ghanaian phone users should continue to be denied the freedom to choose a new mobile service provider without losing their existing number."
Even if you a prepaid customer you can still switch. This is even easier in Ghana where handsets are not locked, Gabby stresses.
He predicts that while allowing mobile number portability in Ghana may force providers to lock the handsets they sell this may also force them to give better deals for their handsets, especially for post-paid customers.
In other countries, handsets sold as part of a pre-paid service are often 'network SIM-locked' to prevent customers using a SIM card with the handset other than the one issued for the pre-paid service.
Gabby says DI's investigations so far point to a "clear stiff resistance from only one service provider among the five on the market now. Our fear is that if civil society and the others don't group up to mount pressure on both government and watchdog this crucial battle could be lost to that single operator's superior lobbying clout."
MTN controls 55% of the market, with 6,592,243 as at January 2009. They are followed by Tigo (the first mobile network provider) with 2,785,714 (23.3%). Onetouch, soon to be rebranded as Vodafone, controls 14.5% of the market with 1,733,711 subscribers.
Clever introductory marketing by Zain Communications has seen it dashed past Kasapa within its first month in operation with 463,824 subscribers (3.9%). Kasapa registered 386,732 subscribers, representing 3.2% of the total market.
Checks made by The Statesman also confirm that, apart from MTN, all the other operators, including Globacom, which aims to begin operations in Ghana in May, are all in support of MNP. Although, there is some resistance within Tigo, the second biggest provider, the official position is in support of MNP.
Last year, Joshua Peprah, Director of Regulations and Licensing at NCA said "We've also had informal discussions with the telecom operators on this service and in principle, they have no problem with it. Their main concern has to do with the cost associated with the implementation of the service."
However, he added that "as of now, we have not mandated the telecom operators to implement the service. The market should really be ripe for it and besides, the stakeholder consultation is still ongoing."
Gabby thinks that was a "lame excuse" then which would only have pleased MTN. The Executive Director of the Danquah Institute says at his vetting, Harruna Iddrisu "made the right noises about introducing MPN onto the local market. Indeed, it is probably the single most important policy initiative on his table right now in the area of increasing and enhancing competition in the telecoms. We can only wish him well."
Credit:
The Statesman