GNAT issues ultimatum to government on salaries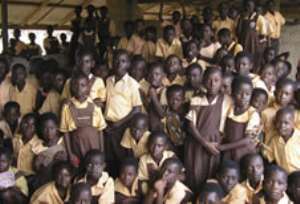 The National Executive of the Ghana National Association of Teachers (GNAT) has issued an ultimatum to government to implement the Single Spine Salary Structure by Friday April 17, 2009.
The association said its members will advise themselves if government does not honour its promise and faithfully commence action on the implementation of the scheme for this current financial year.
The association earlier Wednesday issued a statement signed by Mr Joseph K. Adjei, saying that teachers would not accept any delay towards its implementation.
In an interview with Joy FM, the GNAT president, Mr Joseph Adjei, said teachers have for long been poorly remunerated.
GNAT at its meeting in Accra on Tuesday April 7, 2009, recalled that at the meeting of organized labour with the Minister of Finance Dr Kwabena Duffour, on Friday February 27, 2009, the minister promised that immediately the National Daily Minimum wage was determined, a technical sub-committee would be set up to work on the implementation of the Single Spine Salary Structure.
It said although the minimum wage was fixed last Friday, April 3, the Tripartite Committee has adjourned without any firm direction.
Mr Adjei was not certain what line of action it will take if government fails to meet the 17 April deadline.
The association in earlier protests has resorted to strikes.
Story by Fiifi Koomson/Myjoyonline