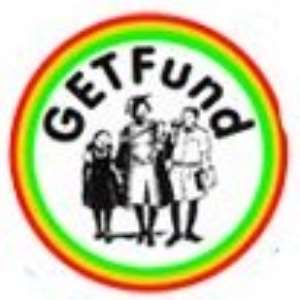 GETfund
The New Crusading Guide newspaper reported Tuesday, the Administrator of the Ghana Education Trust Fund (GETFund), Mr. Fosuaba Banahene, has been released of his post.
The paper said Banahene personally confirmed to its reporters that he had been served a letter to vacate his office.
The GETFund boss who thereafter could not speak any further on the issue because he said he was on his way to meet the minister only said he suspected his dismissal might have been orchestrated by his detractors.
Mr. Banahene, earlier on in an interview with the paper rubbished media reports alleging that he had taken advantage of his position to purchase a vehicle at a giveaway price.
He told the paper that those media reports were the handiwork of somebody who obviously wanted to occupy his position.
The paper said a letter of approval in its possession and signed by the Chief Executive of GETFund, A.B. Adjei, dated 10th April 2007 authorized the administrator to procure a salon car.
"In accordance with section 38(1b) of Act 663, we wish to inform you that you have been granted approval to use restrictive tendering process to invite the under listed motor companies for the procurement of one (1) Unit Salon vehicle". Fairlop International limited Prestige Motors Company Limited Stallion Motors (Ghana Limited).
According to the former GETFund boss, when this approval was given, he checked for the prices of the cars from these companies and having realized that the quotation from Fairlop was on the lower side, he issued a letter for its purchase on March 29, 2008.
"He indicated further with documents that approval was given by C.A. Atiemo, Chief Director at the then Ministry for Presidential Affairs in a letter dated 2nd October, 2006 stating; "I am directed to inform you that approval has been granted to you to purchase the vehicles," after he had expressed interest to purchase the vehicle."