Avoka: Bawku curfew to be lifted soon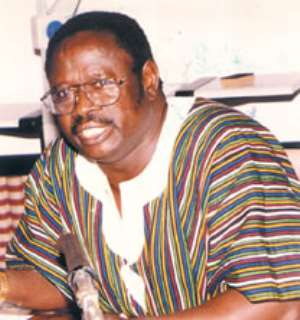 The year-long curfew imposed on the people of Bawku may soon be over.

This follows a statement from the Interior Minister Cletus Avoka that government will by the middle of this year lift the curfew that was imposed by the Kufuor administration.
Bawku has over the years attracted huge media spotlight but only for the wrong reasons.
The Northern Regional town has become infamous for the protracted conflict between the Kusasis and Mamprussis which has lasted for over 50 years.
But if assurances by government are anything to go by conditions in the town would soon be restored to normalcy.
Although several government efforts over the years have sought to seal a peace deal between the two feuding factions, most of these have been frustrated.
Escalating violence in the area last month forced the Vice-President John Mahama and the Interior Minister Mr Cletus Avoka, indigenes of the region, to visit the area.
Mr Avoka has described the conflict as an economic loss to the state and says his recent talks with the warring parties seem to be working and assures the two will soon co-existent peacefully.
Story by Fiifi Koomson