Develop corporate confidence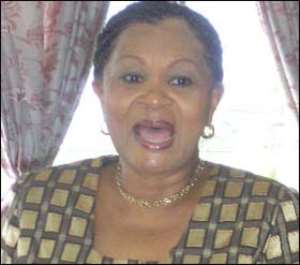 Joyce Aryee Joyce Aryee, Chief Executive Officer of the Ghana Chamber of Mines has urged corporate executives to face the challenges of the corporate world with confidence.
According to her, as today's workplace becomes increasingly more competitive, personal skills can make all the difference, hence developing confidence is a good investment.
Speaking on the topic, 'Speak with Confidence for Professional Success' at the second in the series of seminars organized by the Chartered Institute of Marketing Ghana (CIMG) for this year, Ms. Aryee, a renowned public official and motivational speaker, urged corporate executives to remember the many speaking situations which involve two presentations, the formal and the question and answer period.
Her speech delved into the 'Writing Process' which she insisted, was vital as delivery, and 'Before the Audience'.
On the 'Writing Process', Ms. Aryee suggested six things that should always guide corporate executives. They include 'getting a firm grip on the topic', 'identifying the purpose for the presentation', 'generating concrete examples used to develop the speech' and the 'need to edit and proofread the speech'.
With regard to 'Before the Audience', Ms. Aryee touched on the need to overcome fear and build confidence.
On overcoming fear, she emphasized the need for preparation and a positive attitude toward the audience.  "I took five basic steps which I now share with you. Be well prepared before speaking to a group, practice your speech, have a buck-up, reduce the fear of audience and relax yourself just before the talk."
Importantly, Ms. Aryee spoke on the need for speakers to keep their cool when things get hot. She also spoke on the need for one to check his/her body language, noting that body language, which is one's demeanour, impacts on success.
The gifted public speaker also advised corporate executives not to answer loaded questions but rather defuse them before answering.
By Charles Nixon Yeboah