'Domestic Violence Breeds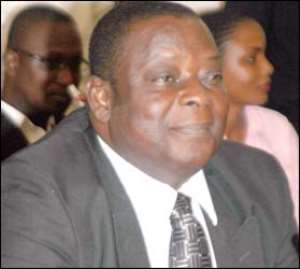 Mark Woyongo THE UPPER East Regional Minister, Mark Woyongo, has bemoaned the high rate of domestic violence in the area, saying it could be one of the causes of the poverty and hardship that families are facing.
A report from the Domestic Violence and Victims Support Unit (DOVVSU) covering all the cases in the districts paints an alarming picture, where from January to December 2008, 708 girls were defiled as against 5 boys.
In the same year under review, 713 suspected male domestic violence perpetrators were arrested as against 13 female perpetrators of domestic violence.
A total number of 227 female were raped with all the perpetrators being men.
As people thought forced marriage had been eradicated from the region, the DOVVSU report revealed that in 2008, a total of nine females were forced into marriages against their wish, while 3881 female comprising elderly women and young girls suffered denial of care and maintenance as against 517 males.
Mr. Woyongo therefore called on organizations and individuals to intensify their efforts at discouraging the unhealthy development, and promised that the Regional Coordinating Council under his leadership would also support every move by any organisation to curb the increasing cases of domestic violence.
The Upper East Regional Minister was addressing participants at this year's International Women's Day celebration at Bolgatanga.
Since 1975, member countries in the United Nations organisation have been marking the International Women's Day in March of every year, to appreciate the achievements of women irrespective of their cultural, economic and political backgrounds.
The day is also dedicated to the reflection on the struggle and breakthroughs of women, while efforts are made to project ways of unearthing potentials and opportunities that could improve on their wellbeing.
The Regional Acting Director of Department of Women, Madam Mercy Atule, said about 90 percent of domestic violence cases are perpetrated by men, therefore the need for more sensitization and interaction with the male group to discourage them from perpetrating the act.
She called on men who have had some knowledge on the effects of domestic violence on the family system to be role models and impart their knowledge to others who are still promoting violence at home.
From Ebo Bruce-Quansah