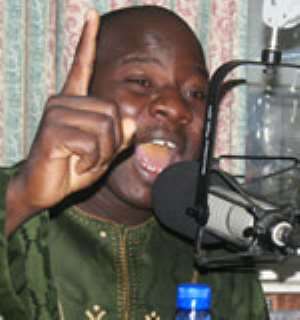 The Presidential Spokesperson, Mahama Ayariga, has said it is too early for the public to accuse the ruling National Democratic Congress government of non-performance as it has barely spent three months in office.
He said it would be wrong to say the government is under performing judging by the promises underpinned in its manifesto and considering the sector ministries that are now gaining grounds.
Speaking on Joy FM's Super Morning Show on Tuesday, Mr Ayariga said the Mills-led government rather deserves commendation and encouragement for achieving certain feats his predecessors (both Rawlings and Kufuor) "struggled to achieve within three months" in office.
He said within his first three months, the president has gone far in setting up government machinery, which he described as remarkable.
"If you compare his term and that of former presidents Rawlings and Kufuor, you will see that within the first three months they could not do what the government has done, that is, setting the government machinery, appointing ministers and council of state."
Even though he was not definite on when governing boards of government organizations and parastatals would be appointed, he was hopeful that would be done within the first hundred days of the government.
He challenged all who felt the government has not done enough since the NDC took over government, to revisit the NDC's 2008 manifesto and come clear on provisions the party has failed to honour.
"President Mills has so far been living up to the campaign promise," he stated.
Mahama Ayariga also denied reports that Mr. P.V. Obeng, chairman of the government transition team, has been appointed as a senior advisor to the president.
He noted that since the recommendations in the team's report are yet to be implemented, it is prudent for the president to have Mr. Obeng around to assist him.
Ayariga's comments come on the heels of criticisms particularly from former President Jerry Rawlings that President Mills has been slow in taking decisions and needed to be decisive.
Story by Isaac Essel