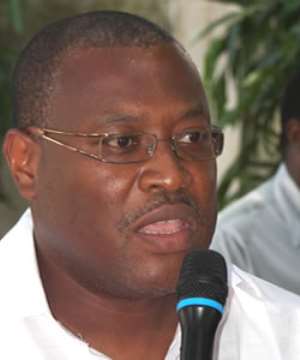 Deputy Chief of Staff, Alex Segbefia says Government is short of cars for its Ministers and other functionaries.
Segbefia attributes the shortage to the purchase of many Government saloon cars by officials of the former Kufuor-administration.
Per the conventions of the transition process, outgoing state officials are allowed to buy cars which are two or more years old. The matter of State vehicles has dominated the headlines since the Atta Mills administration took office.
Several ex-government officials have had their vehicles impounded by persons believed to be members of National security.
Segebfia says the sale of such cars to former ministers and officials of the Kufuor administration has greatly reduced the number of cars at the Castle, thus leaving some Ministers without state vehicles.
He hints that Government may have to buy brand new cars to fill the void.
Mr Segbefia also describes as immaterial, accusations that young men in President John Mills' administration have been given expensive cars to drive.
"The NDC government has not bought a single car as far as I am aware yet. All the vehicles that are being spoken about are vehicles that were inherited.
Are we going to put all of them in a garage and get on bicycles on go and do our job", he questioned.