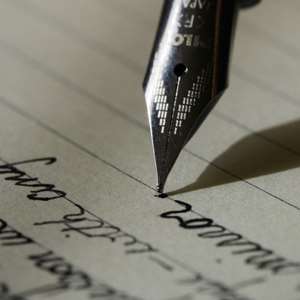 Since January, 2009, Prez Mills has surprised many a Ghanaian with his appointments, especially his ministerial and deputy ministerial portfolios. Many are of the conviction that some rather deserving people who have laboured for the NDC have not been rewarded, yet many others who have done "very little" for the party have gotten their share in what critics choose to call "Job-for-the-boys". And now there seem to be dissonance within the ruling party.
Take party bigwigs like Dr. Ben Kumbour, Ekwow Spio-Garbrah, Dr. Tony Aidoo, etc. One would not in the least have thought that ministerial appointment will pass any of them by. Yet, it happened, glaringly, before their very eyes. So what happened to them? Many consider this a big minus for the Mills administration.
But wait a minute! Do you know Mills has achieved many "firsts" in his appointments? Not enumerating women, and their relative preponderance in the Mills administration, we have 3 major woman-firsts: Justice Mrs. Joyce Bamford-Addo, first female Speaker of Parliament (our very august house); Mrs. Betty Mould Iddrisu, first female Attorney General and Minister of Justice; and Elizabeth Mills-Robertson, first female Inspector General of Police! Undoubtedly, they all have nonpareil pedigree and are deserving of their appointments. We salute them.
Another commendable first of the appointments is Mills' vision for Ghana and disregard for age. Did Samuel Okudzeto Ablakwa's Deputy Information Ministerial nomination send your spines vibrating? Or Fiifi Kwetey's ("propaganda technocrat") Deputy Finance Minister position call for your reading lenses? How about Alhaji Muntaka Mubarak? Haruna Iddrisu's was not surprising, I guess. These, and many others, are the young crop of politicians the President has confidence in and is grooming for Ghana. Age is just a figure. And experience probably has been discounted in line with some of the appointments. Sure, Ministerial Positions don't have to need on-the-job-training. Hillary Clinton played the experience card on Barack Obama, but it was a debacle. Again, this idea of disregard for age is commendable and makes the President unique in a special way. Congratulations, young men!
My humble word of advice to the "firsts" of the Mill's appointment is this: you are going to be the yardstick for future appointments. Subsequent governments shall invariably use your performance in your tenure as measuring rod for future appointments in which gender and age shall be discounted. I sing (in mellifluous tune) the motto of Legon Hall to you: "To whom much is given, much is expected". You cannot afford to let posterity down. You have to do everything in your power and ability to meet with the standards. Mediocrity shall not be your portion. This is particularly true for the "very young" ministers. You need to exceed the public's expectations, leaving an unforgettable legacy in our political history.
And please don't conclude for me. The President's firsts are not all estimable; there are excesses. I absolutely second Hon Joe Osei Owusu's outburst at the "below-expectation" performance of some of our ministerial nominees when they appeared for vetting. A case in point is when a deputy minister for Trade and Industry, John Jantuah fumbled with the full meaning of EPA! That for me typifies our lot in Ghana and in Africa. I don't want to call it putting square pegs in round holes. But to the extent that, the Hon minister will go and sign trade agreements and make negotiations is worrisome. How will one know the short and long-run consequences of a policy when he knows not the nitty-gritty of the policy? These Economic Partnership Agreements (EPAs) have seriously devastating consequences for us as a country, especially for agriculture, the mainstay of our economy.
Evidence has shown that the bulk of Africa's poor are into smallholder agriculture. These people are the core of our society, and every people-centered, development-oriented government must pay attention to their plight. We're negotiating EPAs with the European Union, whom like many other industrialized countries, heavily subsidize their agriculture. When they were prevailed upon to remove agricultural subsidies in Cancum, Mexico in 2003, trade talks collapsed that year. Is it not only fair to protect our poor farmers? Erstwhile Kufuor administration hastily signed the pack last year, and whilst we are hoping the current administration can make it up to us, we're putting people who know nothing about the policies there to continue the negotiations. I find that most unfortunate. Our consolation is Hannah Tetteh!
That, for many, was a big minus for Mills' appointments. And I believe there are others people seriously have reservations about. I encourage such ministers to learn really fast because people's lives are in your hands, and this is not the time for trial and error. The scoreboard is still fresh. But the clock is ticking. Let's give the government sometime. Then we can juxtapose their successes and failures, not necessarily with previous administrations, and then make conclusions. Ghanaians are discerning and cannot be taken for a ride. We need results!
God Bless Ghana!
Iddisah Sulemana, The University of Akron, Ohio, USA