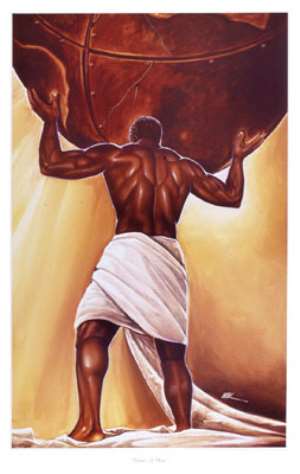 …Ghana is not alone
The controversial ex-gratia for Presidents, Members of Parliament and retired civil servants that received its share of media bashing within the first 100 days of the Mills administration is nothing new after all. According to Donald Macintyre, there were similar misunderstandings in the British Government in 1993.
Donald in an article captioned "Thatcher won allowance for ex-prime ministers: Liberal Democrats call for a review of controversial severance legislation", said a pounds 40,000 a year ex gratia allowance available to all former prime ministers was introduced after strong personal representations by Baroness Thatcher about her own loss of earnings when she was ousted in November 1990.
According to the article the Liberal Democrats called for a review of separate legislation which permitted severance payments totalling nearly pounds 200,000 to a series of Cabinet ministers who have resigned or been sacked since 1991. This was similar to the Case in Ghana where the Ghanaian President, John Evans Atta Mills is calling for a review of ex gratia prepared by the Chinery Hesse Committee and approved by parliament on the basis that the state cannot support afford payment.
In March 1991, John Major announced that all former prime ministers were eligible for an extra payment, which was equivalent to the sum all MPs receive to cover secretarial and office expenses.
At the time it was said in Whitehall that Lady Thatcher - who did not draw her full salary as Prime Minister - had not asked for the increase and it was suggested that the payment had been made on Mr Major's initiative. But an authoritative Westminster source said that she had taken up the issue herself with the Commons Fees Office in the early spring of 1991.
The article further went on to say, Lady Thatcher raised the fact that her MP's salary and allowance did not provide enough help with the huge volume of correspondence and business that she had to handle as a former prime minister. The Accountant, Mr Dobson, according to the story is said to have told Lady Thatcher - to her dismay - that he had no authority to make any extra payments.
There then followed a series of negotiations involving Sir Robin Butler, the Cabinet Secretary, the Cabinet Office and the Commons authorities, after which it was agreed that the unprecedented payment would be made - to all former prime ministers - from money voted to the Cabinet Office and No 10, but with the Commons Fees Office acting as paying agent. It was agreed that it would be available in future for all former prime ministers who did not simply become Leader of the Opposition.
Some highly unconfirmed estimates put Lady Thatcher's total earnings in the last three years, including those from speaking engagements and her book - which has already sold 500,000 copies - as high as pounds 20m. She also receives a pounds 25,000-a-year pension and House of Lords appearance allowances. But at the time the payment was introduced she had received 70,000 letters and untold telephone calls since becoming a backbencher.
The official earnings of British former prime ministers are still nowhere near as high as those paid to former United States presidents. Nevertheless, the disclosures may fuel the row over severance payments made to ex-ministers such as Norman Lamont and Kenneth Baker, who each took pounds 8,049 when they left. Matthew Taylor, MP for Truro, had written to Mr Major calling for changes to the Ministerial and Other Pensions and Salaries Act - also introduced in 1991 - under which they are made.
He pointed out that an ordinary citizen who leaves work through self-induced dismissal or for another job does not become eligible for unemployment benefit or income support. Mr Taylor added: 'Do you not agree that the way a government treats people in the country should be reflected in the way it treats its own ministers?'
In the case of Ghana what was recommended and controversially approved by parliament was thought to be unimaginable for a president of a developing country. Some have described the list as outrageous.
The list include six brand new cars to be maintained by the state and replaced every four years, two houses befitting a president, one million dollars for a foundation (no one is unclear of what it will be), an office with staff paid by the state 60 days of international travels at the expense of the state etc etc.
Except from Donald Macintyre