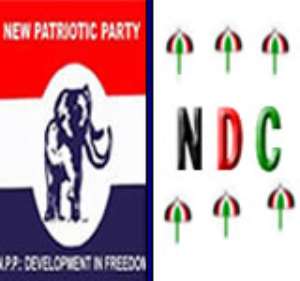 Mr. Daniel Okai, Chairman of the Odododiodioo Constituency of the National Democratic Congress (NDC), has called for the prosecution of appointees of the previous administration who have been found to have illegally taken away vehicles and other equipment belonging to the State.
Speaking in an interview with the Ghana News Agency (GNA) on Saturday, he said this should also apply to those who removed household and other items from their duty residencies.
Citing the reported missing of household items worth more than GH¢3.3 million from the official residence of the former Speaker, Mr. Ebenezer Begyina Sakyi Hughes, Mr Okai described such illegal taking away of State property as "criminal" and that culprits must be treated as such.
Mr. Okai reiterated that former officials found culpable of committing such acts should be prosecuted to serve as a deterrent to others.
He stated that all citizens of the country should be equal before the law and that there must not be one set of laws for the ordinary man and another for high office holders or influential persons.
"When anybody steals government or state property they are put before the law courts," he said and asked why the same principle should not apply to former government appointees found proven to have taken state property illegally.
"The return of state property in the custody of ex-officials should not polarize the country and we should not behave as if we do not keep records and do not know who has custody of state property. The records are there and we should resort to them to retrieve all such property for the state.
"This is not witch hunting and we should not create the impression that retrieving state property to facilitate the work of government is political vendetta," Mr. Okai added.
GNA