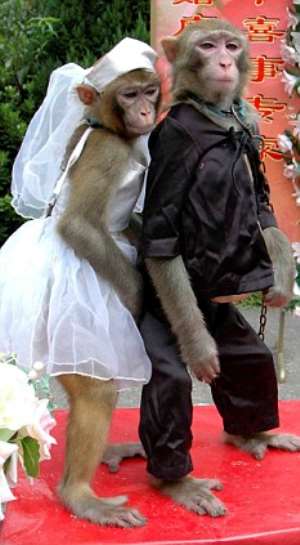 Mrs Bridget Katsriku, Chief Director of Ministry of Tourism, said a new tourism policy had been formulated and would soon be placed before Parliament to decentralise tourism development in the country.
She said tourism could be used as a tool for the preservation and conservation of the country's natural and monumental resources therefore, under the new policy the various assemblies would be given the sole mandate to manage tourism products in their areas.
Mrs Katsriku announced this when she addressed the opening session of the 16th meeting of Board of Trustees of Ghana Heritage Conservation Trust (GHCT) at Elmina on Friday.
The 17-member Board of Trustees met annually to access its operations and activities that include renovation of the castles and forts, fund raising and the provision of technical assistance and consultancy.
She pointed out that more emphasis would be placed on the development of eco-tourism to generate jobs as well as income for metropolitan, municipal and district assemblies, while the Ministry's main concern would be the implementation of policies at the assemblies' level to facilitate tourism development in the country.
Mrs Esi Sutherland-Addy, former Chairperson of Board of Trustees, said it was set up by government to ensure sustainability of the conservation and preservation of the country's monuments like the castles, forts and forest reserves after the United States Agency for International Development (USAID), which offered such support handed them back to the Government of Ghana.
She said so far government had spent about 100 million dollars on infrastructural development of the various tourism products in the country while the private sector had provided 25 million dollars.
Mr Francis Cobbina, Executive Director of GHCT, later told newsmen that the museums section of Cape Coast Castle which had been infested with termites was being fumigated while the Castles at Elmina and Cape Coast were undergoing renovation estimated at about GH¢17,000 financed by proceeds accrued from the castles and Kakum National Park.
He said from 1999 to 2008 the Board had spent about 90,000 dollars on conservation works on the Kakum National Park, the two castles as well as various forts in the region.
Mrs Victoria Cooper Enchia, Chairperson of Board of Trustees of GHCT, later signed a memorandum of understanding with Ghana Museums and Monument Board (GMMB) and Ghana Wildlife Division.
Mr Joseph Maisie, Acting Director of GMMB signed on behalf of his organisation.