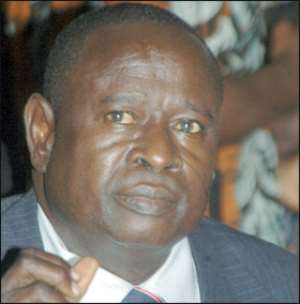 Interior Minister Cletus Avoka, has bemoaned what he says is the poor administration in the Ghana Police Service.
This mal-administration, he contended, manifests in the "capricious" transfer of personnel without due regard to their wives and families.
He was addressing a meeting of police commanders in Accra on Friday.
"A lot of political victimization has taken place. People have been transferred capriciously and at short notice because of their political colour," he alleged.
Mr. Avoka called on the service to strictly adhere to guidelines on transfers which stipulates that personnel of the service must serve at least three years and not more than five years at a particular location before being transferred.
He said it is also a recipe for corruption if personnel are allowed to stay too long at particular locations.
He implored the acting IGP, Mrs Elizabeth Mills Robertson, to streamline activities within the service to ensure fairness to all.
Story by Nathan Gadugah