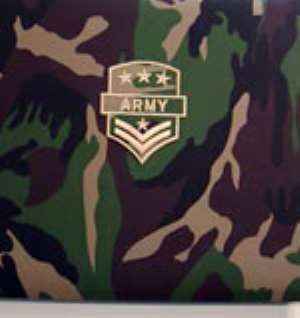 The Minister of Defence, Lt Gen Joseph Henry Smith (retd), has urged the Military High Command to liaise with financial institutions and construction companies in their effort to provide adequate accommodation for military personnel.
That, he said, would help decongest the housing systems in military establishments in order to reduce the pressure on particularly young military recruits who were mostly affected.
Lt Gen Smith was speaking during a working visit to units and military establishments within five garrisons in Accra.
The visits, according to the minister, were to enable him to acquaint himself with and ascertain the various challenges faced by the military so that, together with the Military High Command, he would find ways to address them.
Lt Gen Smith also took time to visit some of the housing projects being undertaken by some heads of units and service personnel with their own funds and other housing projects under construction with funds from the Ghana Armed Forces (GAF).
He pledged to ensure that those who constructed apartments with the their own funds were re-imbursed by the ministry after completion and also directed contractors who were building housing projects with funds from the GAF to ensure that the buildings were completed by September this year.
The minister observed that there were too many kiosks at the barracks and described the situation as unacceptable.
The Army Commander, Lt Gen Samuel A. Odotei, took the minister round the various units and explained some of the challenges faced by the personnel and how those challenges could be resolved with assistance from the government and the private sector.
Another challenge that was identified, apart from the accommodation problem, was the use and maintenance of vehicles. Apparently, some vehicles were not being used for the appropriate purposes, while others were being strained or overused.
Lt Gen Odotei suggested the decentralisation of vehicles at the various garrisons in the regions to reduce the strain on vehicles which had to travel sometimes from Accra to Tamale and back.