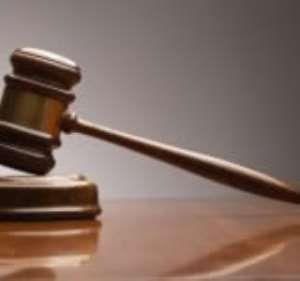 The Tamale Circuit Court, presided over by Mr Justice John Boscos Nabrese, on Thursday revoked the bail granted to the 16 suspects involved in the recent disturbances in Tamale.
As a result, the suspects have been detained in prison custody to reappear before the court on April 23, 2009.
They had earlier appeared before the court on February 19, 2009 when they were remanded in prison custody to reappear on March 4, 2009.
Although the suspects were granted bail on the last adjourned date, they could not be released, following the tension and fear for their safety back home, as exhibited by an irate crowd at the court premises that day.
A large crowd of residents besieged the court premises to vehemently protest against the bail granted some of the suspects.
It later took a security re-enforcement that included the military to clear the area for sanity to prevail.
At Thursday's sitting, there was heavy police presence at the premises of the court, ostensibly to prevent the February 4 incident from recurring.
The 16 suspects, charged for rioting with weapons, are Mohammed Fuseini, Inusah Yakubu, Yahuza Yakubu, Mahamadu Iddrisu and Zakaria Fuseini.
The others are Jafaru Yakubu, Abdul Rauf, Majeed Alhassan, Yahaya Iddrisu, Shamuna Yakubu and Osman Sulemana.
The rest ar,e Alhassan Salifu, Issah Adam, Ziblim Salifu, Soale Adam and Nashiru.
An altercation between some butchers at the Tamale Central Market in the evening of February 17, this year later degenerated into ,political violence between some supporters of the New Patriotic Party (NPP) and the National Democratic Congress (NDC).
One person died, while several others sustained various degrees of injury in the clash. There was also destruction of property through arson.