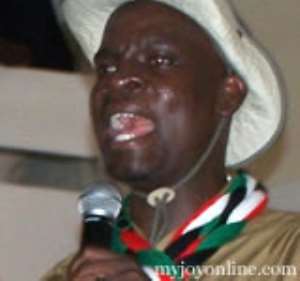 Mr. Haruna Iddrisu, Minister of Communications, on Thursday said the issue of cyber crime and internet fraud, popularly known as "sakawa" would be given serious attention.
He said, the involvement of the people, especially the youth, in this social menace needed to be dealt with to ensure that Ghana would not become a gateway for cyber crime.
The Minister was moving a motion in Parliament for the approval of 18,720,755 Ghana cedis for the services of the Ministry for the 2009 year.
Mr Iddrisu said a specific piece of legislation would be brought before the House to tackle cyber crime activities.
The House also approved a sum of 159,015,198 Ghana cedis for the Defence Ministry.
Lt. Gen. Henry Smith, Defence Minister, who moved the motion for the approval, said the Ministry had to pay attention to areas such as armed robbery, drug trafficking, patrolling the country's territorial waters and oil prospecting field among others, and therefore needed support from all.
A sum of 32,896,982 Ghana cedis was also approved for the Ministry of Employment and Social Welfare.
Mr Stephen Amoanor Kwao, the sector Minister said the Department of Social Welfare would be resourced to assist in addressing the needs of the vulnerable in society.
GNA